First Friday is almost here again! We're happy to welcome two new galleries for November, with great looking shows at The Angry Florist, and Neighbors Taproom. There are also some exciting new openings at Sidestreet Arts and Afru Gallery, open studios at East Creative Collective, and an odd themed show at Splendorporium.

Don't forget to let us know if there are any First Friday events we've missed!

Look forward to seeing you on Friday,

Noah Alexander Isaac Stein
First Friday PDX President
IN-PERSON EVENTS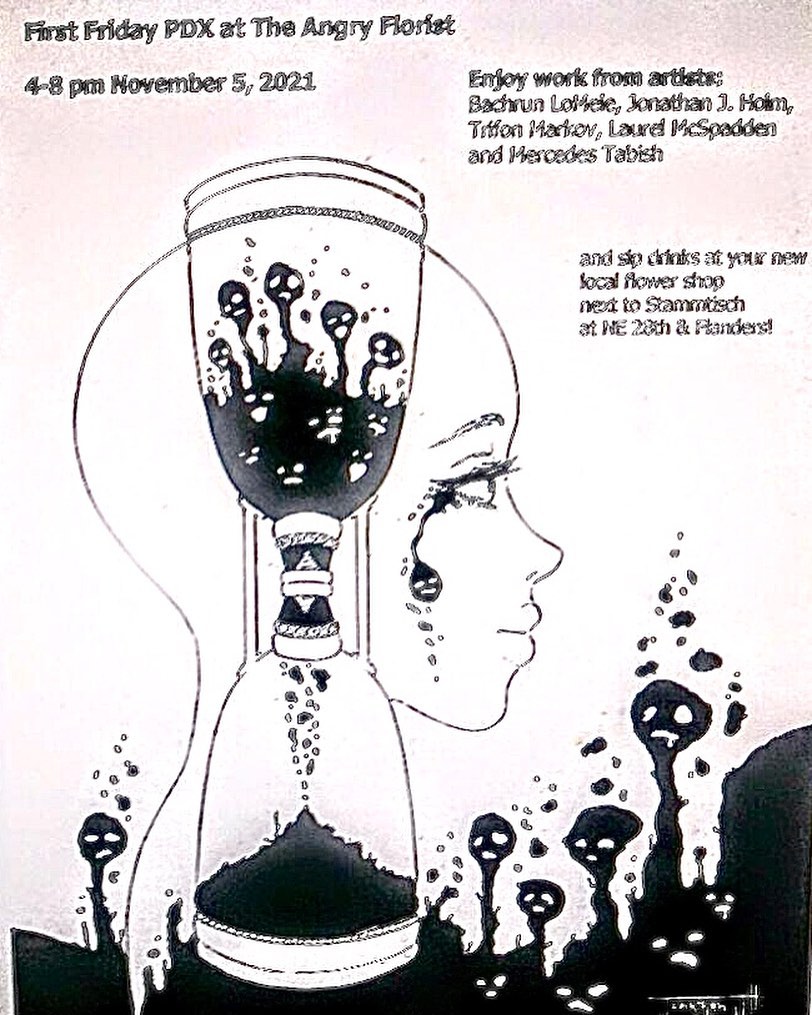 ALL OF YOU FLOWERS VIEWING ART | THE ANGRY FLORIST
I've made plans for your Friday night this week-start out by visiting The Angry Florist's First Friday event featuring some really incredible artists. I'm spoiled in being able to view their lovely work daily amongst the flowers – and on Friday the shop will be open an extra hour for you to do so too!
4 PM – 8 PM @ 401b NE 28th Ave Portland, OR 97232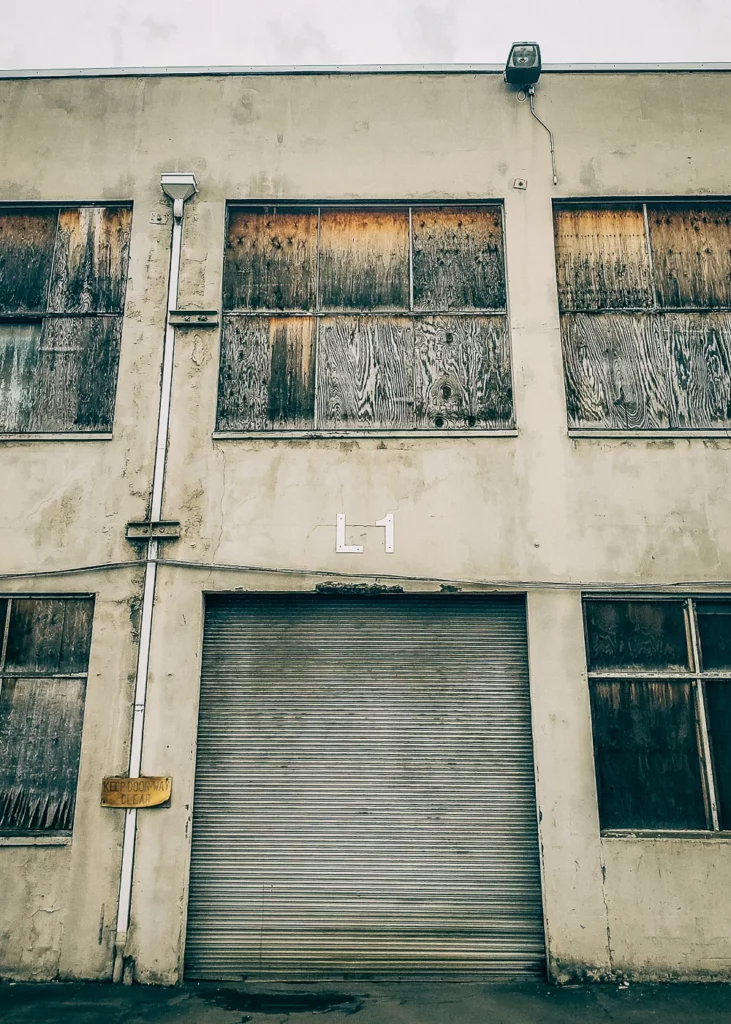 EVERYDAY OBJECTS | NEIGHBORS TAPROOM
For me, the most fascinating aspect of human existence lies in what we create, the EVERYDAY OBJECTS. It is these materials and structures that reveal our desires, our necessity, our creativity, and our capability. Equally fascinating is the tremendous diversity we then display in our engagement with these constructed objects. We sometimes hold dear and embrace our creations for decades or centuries. Or, we may neglect them, unceremoniously, leaving it to the artist or curious passerby to rediscover and redefine our relationship to these forgotten structures as they age, weather, or crack. As one of these curious-type people, I find myself drawn to the colors and craftsmanship, the scars and wrinkles. Although such details and long-lost whispers may go unnoticed by many, to me they exude shimmering glimpses of depth, history, and meaning I can not help but explore, photograph, and share.
"Kelly Delay's perfectly composed photographs show the beauty in decay and the dignity in decline." Tiny's Coffee
7 PM – 9 PM @ 1306 E Burnside St, Portland, OR 97214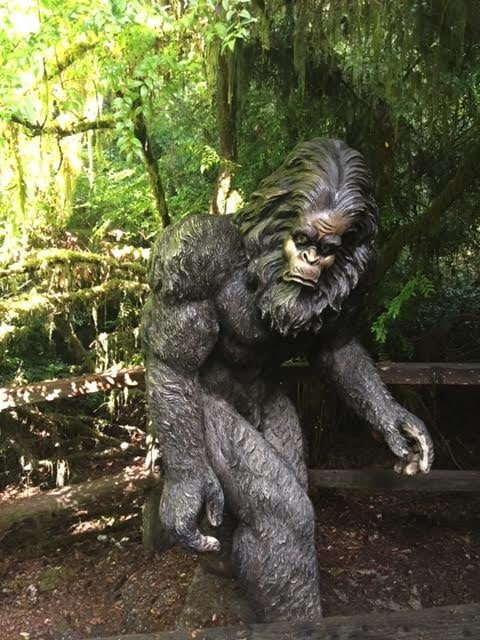 THE ODDVILLE SHOW | SPLENDORPORIUM
Show us what you perceive to be ODD! Animals? Aliens? Monsters? Your Mom? Your Supper? A Circus?

Our featured artist is Zoe Ball.
7 PM – 9 PM @ 3421 SE 21st Ave., Portland, OR 97202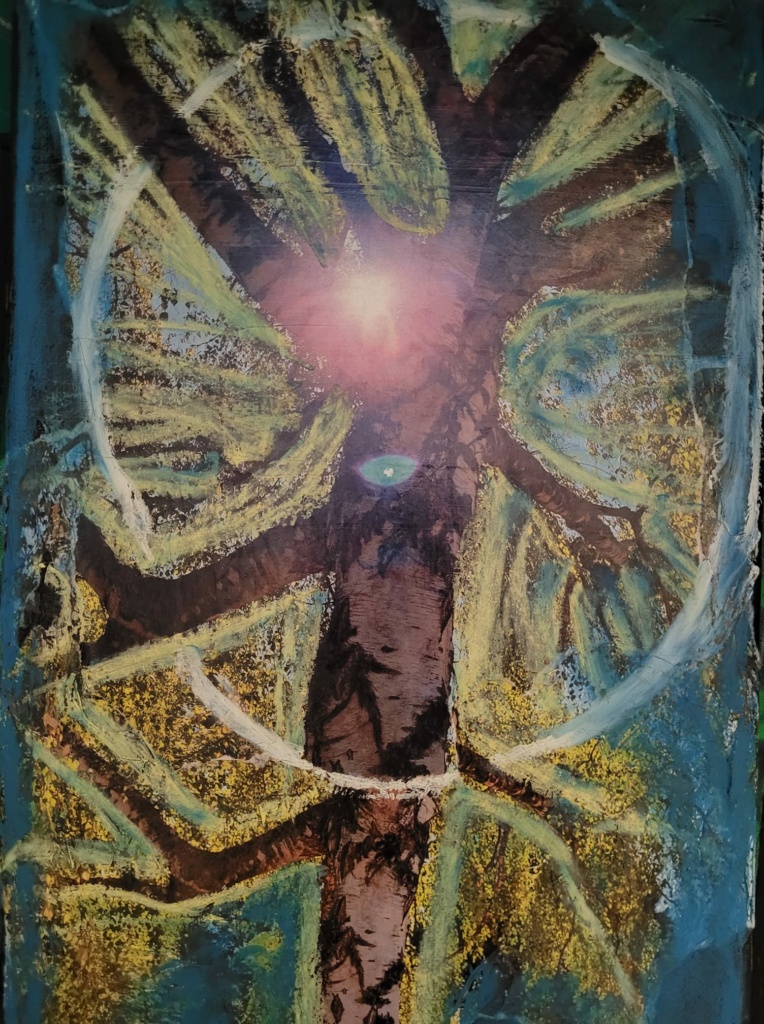 DUAL DUEL: A TWO PERSON SOLO SHOW | AFRU GALLERY
On November 5th, 'Dual Duel' opens at AFRU Gallery in Portland. The show explores the concept of identity, both lost and found. It features a myriad of works by Amy Bugbee and Amy Eir Stocky, one person reconciling two different identities.
Live musical performances by ZenKoal and Dyarq.
Baked goods for all!!!
7 PM – Close @ 534 SE Oak St., Portland, OR 97214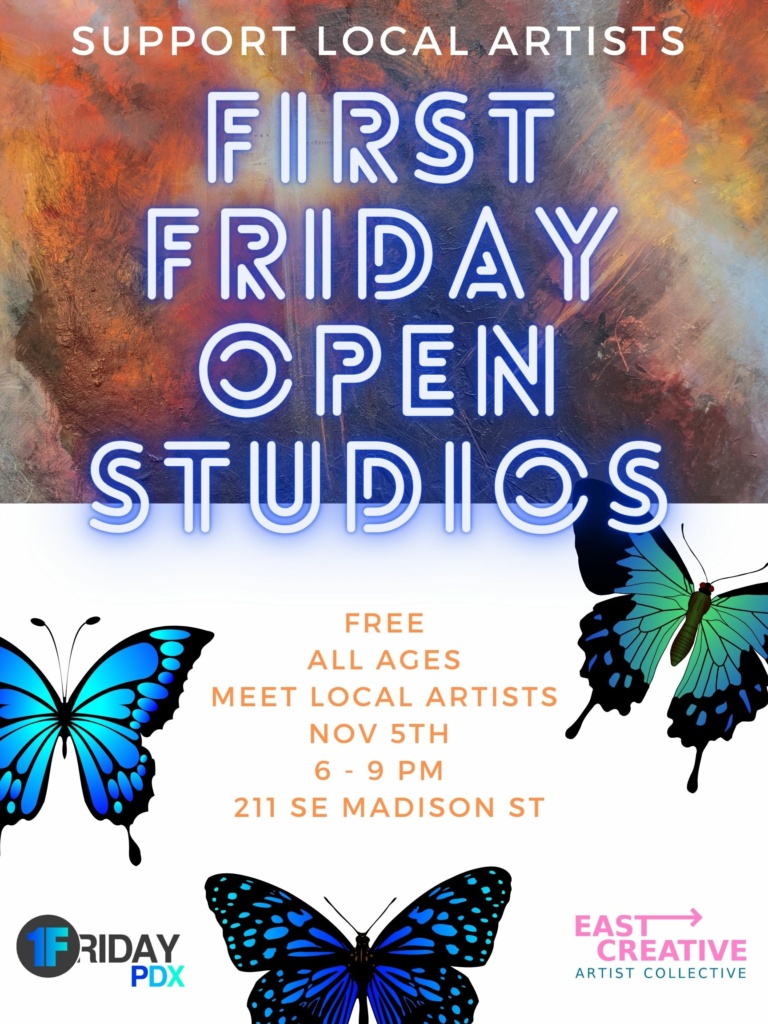 FIRST FRIDAY OPEN STUDIOS | EAST CREATIVE COLLECTIVE
Step inside the studios of East Creative Collective and meet local artists in their natural environment.
6 PM – 9 PM @ 211 SE Madison St., Portland, OR 97214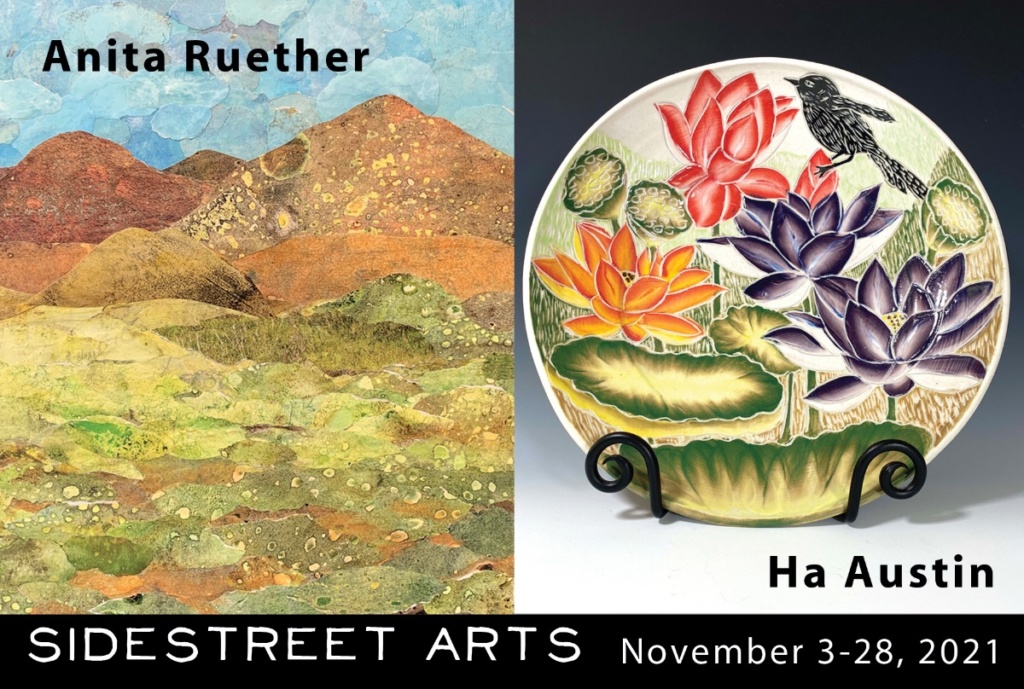 ANITA REUTHER | HA AUSTIN | SIDESTREET ARTS
Anita Reuther has a lifelong love of the Pacific Northwest. Her mixed media art reflects this with dreamy speckled hillsides, cloudy mountain ranges, and charming bird vignettes. Deeply textured and collaged papers form moody landscapes that the viewer can fall into.
Anita lives and works in Lake Oswego. She is a member of the Watercolor Society of Oregon and the Three Rivers Artist Guild in Oregon City.
Sidestreet member and ceramic artist, Ha Austin, crafts what she calls "functional clay canvases". Platters, flower vases, tea cups with saucers, and sturdy coffee mugs are not only functional, but delightful. Each is designed with whimsical sgraffito images and colorful hand-mixed glazes before firing in a gas-kiln at a high temperature. Chubby little wrens, purple lotus blossoms, and lily pads make the each ceramic piece a functional work of art.

*artists present in gallery
5 PM – 7 PM @ 140 SE 28th Ave, Portland, OR 97214
VIRTUAL EVENTS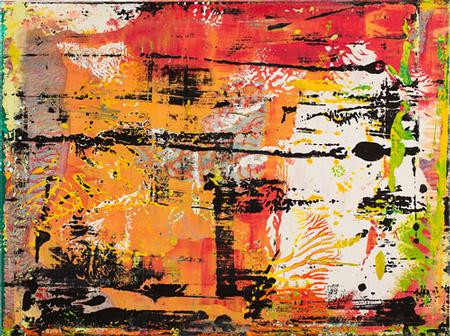 Re: THE SOURCE | BUTTERS GALLERY
Re: The Source
The source is what we are drawing from, get inspired by, learn from, contemplate over, exploit and ignore.
The source shapes us and makes us what we are. We are that source.
We have invented many different words for that source from which we originate, to which we return.
(Words turn into concepts, ideas, sciences, philosophies, religions, cults and cultures. All with the one purpose of trying to understand and to make sense of our being in this world.)
In our creating and experiencings of art, in moments of presence, we connect with the source and find meaning and purpose.
The engaging with art strengthens our connectivity with the source.
We draw everything from the source and we give everything back. Only this way the cycling of life continues.

The paintings of this presentation are a few samples of my lifelong and more or less successful attempts to connect and to share my findings.
Maybe the one or the other of these works speaks to you and helps you connect with your source in you in unexpected ways.
Respectfully yours,
Bernd Haussmann
Contact Us
We love to promote art events involving our participating galleries and artists, please be sure to send your news and any feedback to: press@firstfridaypdx.org
Or use our online event submission form!
General inquires: info@firstfridaypdx.org
Copyright © 2019 First Friday PDX, All rights reserved.