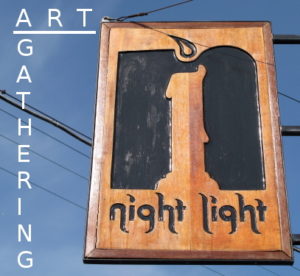 The First Friday PDX Team is excited to invite you to an evening of collective community creation at one of SE Portland's up and coming art spaces and hang out spots—Night Light Lounge. We bring together a diverse group of art entrepreneurs and visionary ideas. Meet your artistic neighbors. Share your accomplishments and goals. Find ways to support each other. Casual networking and elevating conversation will ensue.
There is a reserved area for this event. Arrive early for happy hour pricing before 6!
The First Friday PDX Team hosts the Community Gathering quarterly to connect artists with art spaces, create/discuss SE area art events and to have a little fun!!
This opportunity to interface with the First Friday PDX team directly influences the direction of the organization and the greater SE art community. All are welcome.
Time: 6-8 p.m.,Thursday, Feb 22, 2018
Location: Night Light Lounge, 2100 SE Clinton St, Portland, OR 97202
Hope to see you there!
-The First Friday Team