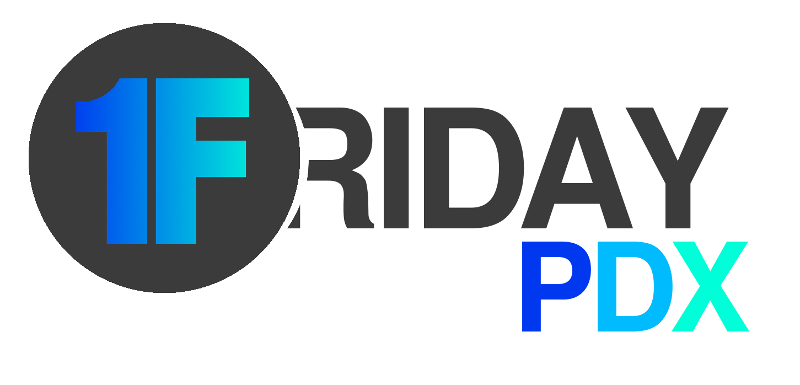 UPCOMING SHOWS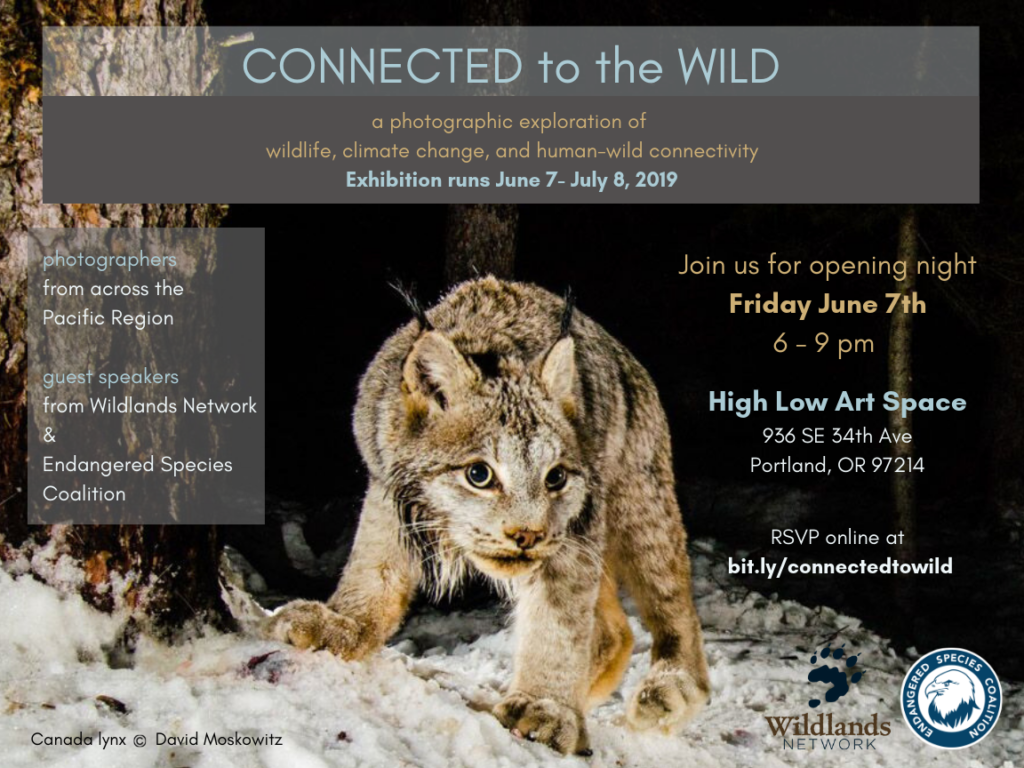 CONNECTED TO THE WILD | HIGH LOW ART SPACE
Join Wildlands Network and Endangered Species Coalition in Portland to celebrate the opening of our PNW wildlife photography exhibition, Connected to the Wild. The exhibit showcases photos of diverse and threatened wildlife, captured by professional photographers in the region. Experience incredible art, listen to presentations from conservationists and artists, and learn how you can protect the region's wildlife and wild spaces. We co-organized this show to illuminate the PNW's incredible wildlife, and raise awareness about the mounting loss species to environmental threats. The theme of the show is CONNECTIVITY (linking fragmented habitat to restore ecosystems and help wildlife thrive). We're united in our efforts to reconnect, restore, and rewild the Pacific states. FREE ADMISSION.
6 pm – 9 pm @ 1402 3rd Ave, Suite 1019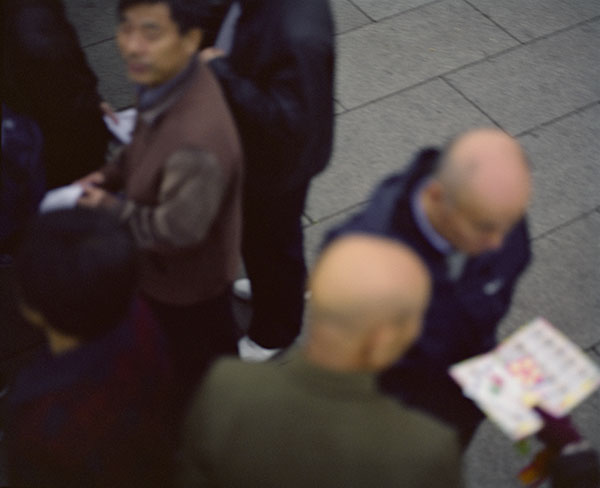 TIANANMEN SQUARE BEFORE SUNRISE: GERHARD WITTENBERG | PUSHDOT STUDIOS
Pushdot Studio is pleased to present "Tiananmen Square Before Sunrise. High Resolution Satellite Photographs" by Gerhard Wittenberg. This is the second solo exhibition by Wittenberg at Pushdot studio.
"The photographs presented in this show were obtained under a Freedom of Information Act request submitted by Gerhard to the National Geospatial-Intelligence Agency and the Department of Defense. The works shown are small details of the actual satellite photographs." They are representative of his efforts exploring issues involving surveillance, patriotism, political propaganda, manipulation of masses, etc. The show includes a very large wall- mounted photograph, 12 feet by 10 feet and four additional photographs 50 x 40 inches, face mounted on plexiglass.
6 pm – 8 pm @ 2505 SE 11 th Avenue, Suite 104 – in the Ford Building, enter on Division Street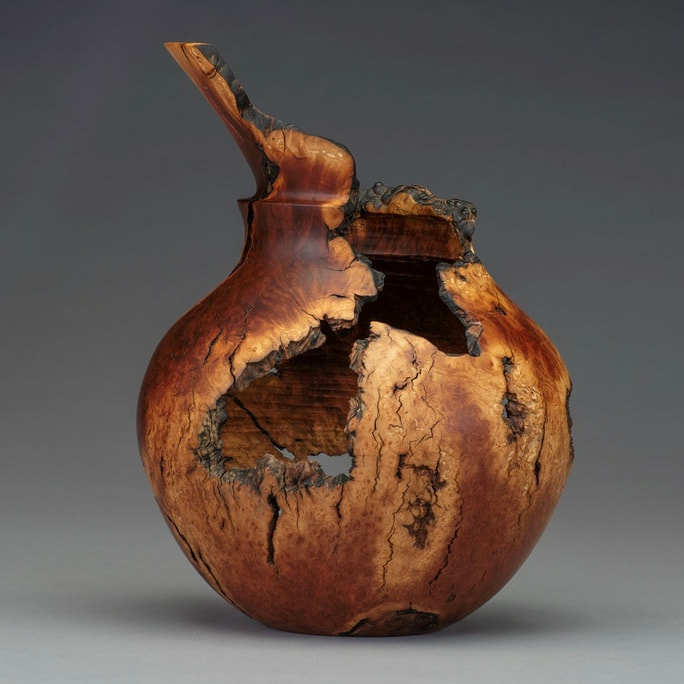 INTO THE WOODS | SIDESTREET ARTS
On the six-year anniversary of her arrival in Portland, Sidestreet member artist Michele Sabatier's show of new encaustic landscape paintings will be in the Feature Gallery in June. Paired with turned wood objects by Northwest master craftsman Kevin Poest, and found-wood assemblages by Minal Mistry on the pedestals, this show is a love letter to the exquisite native woods of the Pacific Northwest.
6 pm – 9 pm @ 140 SE 28th Ave.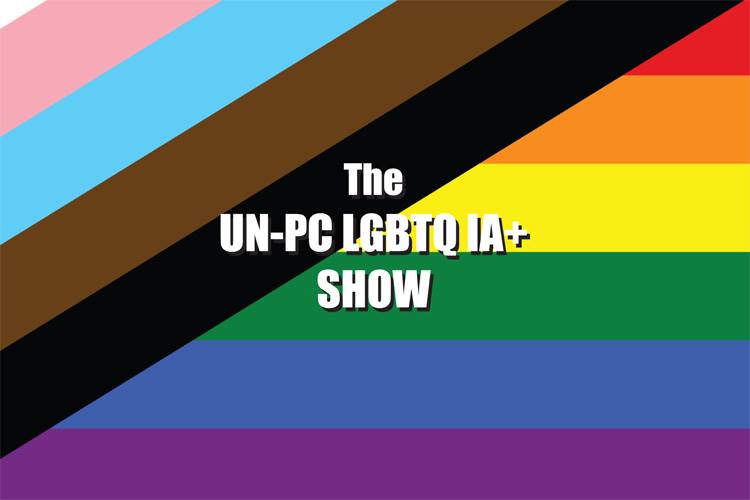 THE UN-PC LGBTQ IA+ SHOW | AFRU
A Group Show of Fabulously Talented Artists to kick off Pride Month in Style!

" I was inspired to involve my community in an audio piece that I will use to start the 9 Pm entertainment hour. I have gotten a great deal of positive response from the community. People are sending in short Audio clips about their reasons and feelings surrounding the terms they identity with. Why they like one term over another……..etc. I am getting a lot of positive feedback and believe that there will be a good turnout by those who made submissions who want to hear their contribution alongside the recordings of others. I am getting a lot of help organizing this and have a clear vision about how I will connect the audio to AFRU's mission statement, and opening remarks, and how I will balance heavy moments in the audio with comic moments by myself and the two queens that are joining me. I feel really good about what's happening and am certain that interest is gathering. Pride events lack reflective events that make queer voices heard and express our history and struggle. I am feeling overwhelming support for what I am doing."

This special show is recommended as an 18+ years of age show.

live performances by
Svetlana Trantastic, Betty Poops, Valerie Devilles, and Special DJ set by PINEAPPLE!!! ♥
6 pm – 12 am @ 534 SE Oak St
WELCOMING KBOO TO FIRST FRIDAY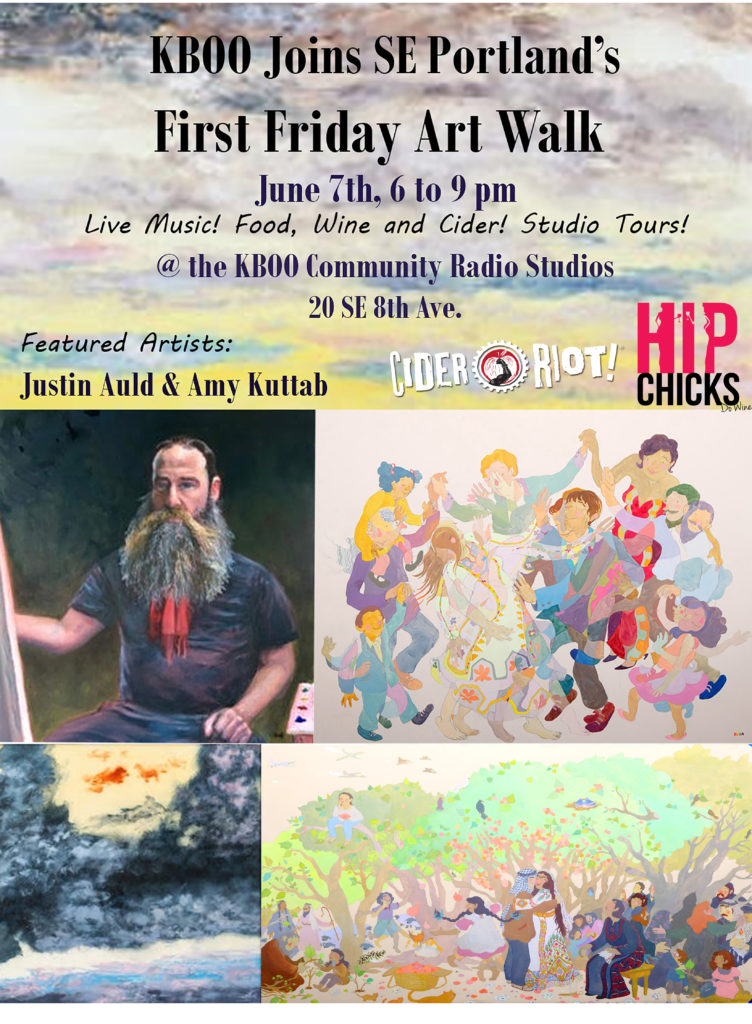 KBOO JOINS FIRST FRIDAY | KBOO COMMUNITY RADIO STUDIOS
First Friday and Open Studio tomorrow night May 3rd from 6-9 pm. Come by for a glass of wine and chocolate and peruse the art! I'm working on a body of Willamette Valley monotypes for an upcoming show at Laura Vincent Gallery in July.
6 pm – 9 pm @ 20 SE 8th Ave.
BLOG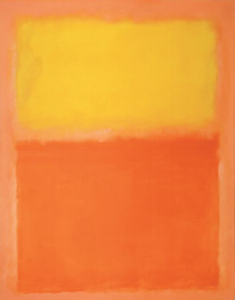 ARTS AND EMOTION: RETHINKING ROTHKO| VICTORIA GLANOWSKI
"This higher plane is the communication of emotion, that invoke the experiences of grief, ecstasy and destiny. Rothko famously wrote that "The people who weep before my pictures, are having the same religious experiences I had when painting them."Read the full blog post here!
OTHER SHOW OPENINGS AND ART EVENTS
6 – 8 pm: FIRST FRIDAY AT WOLFF: SELF-PORTRAIT PARTY! @ WOLFF GALLERY
6 – 8 pm: ZODIAC @ SPLENDORPORIUM
6 – 9 pm: THE SHAPE OF TIME AND NECESSITIES @ EUTECTIC GALLERY
6 – 9 pm: BOTANICAL BEAUTIES @ EAST CREATIVE COLLECTIVE
6 – 9 pm: WOMEN ICONS | REDUX GALLERY
6 – 9 pm: OPEN STUDIOS | ANNIE MEYER GALLERY
6:30 – 9 pm: KARUNA TURNS FOUR! @ KARUNA CONTEMPLATIVE LIVING
6 – 10 pm: THE GRAND CONCOURSE: LENOR BINGHAM @ UNIONKNOTT GALLERY
6 – 9 pm: SHELBI SCHROEDER @ JAILBREAK STUDIOS
Contact Us
We love to promote art events involving our participating galleries and artists, please be sure to send your news and any feedback to: press@firstfridaypdx.org
Or use our online event submission form!
General inquires: info@firstfridaypdx.org
Copyright © 2019 First Friday PDX, All rights reserved.