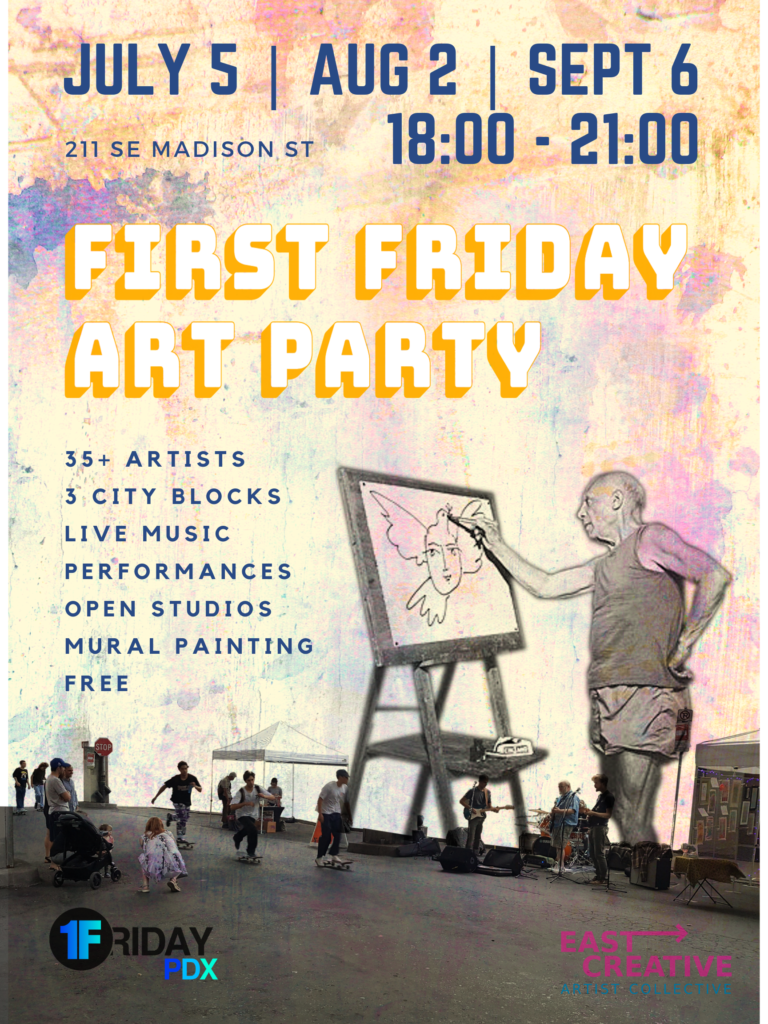 A collaboration between First Friday PDX and the East Creative Collective, join us for the first of First Friday PDX's summer Art Parties. Featuring the work of more than 35 local artists and vendors, the Summer Art Party takes place beneath the columns of the Hawthorne bridge, and features live music and performances.
IMPORTANT UPDATE: Unfortunately, we were notified on Tuesday evening by the city of Portland that our insurance certificate was not approved. After a very stressful Wednesday spent trying to resolve the issue, we were told by the insurance company that the city would not release our permit for the street closure in time for Friday.
Despite this very disappointing last minute change, the volunteers behind First Friday PDX are dedicated to providing this free and open event to local artists, and will continue our July event inside of the East Creative building.
Thank you for your understanding, and look forward to an some awesome art party tonight!