All events listed occur on the First Friday of the month and are free for all visitors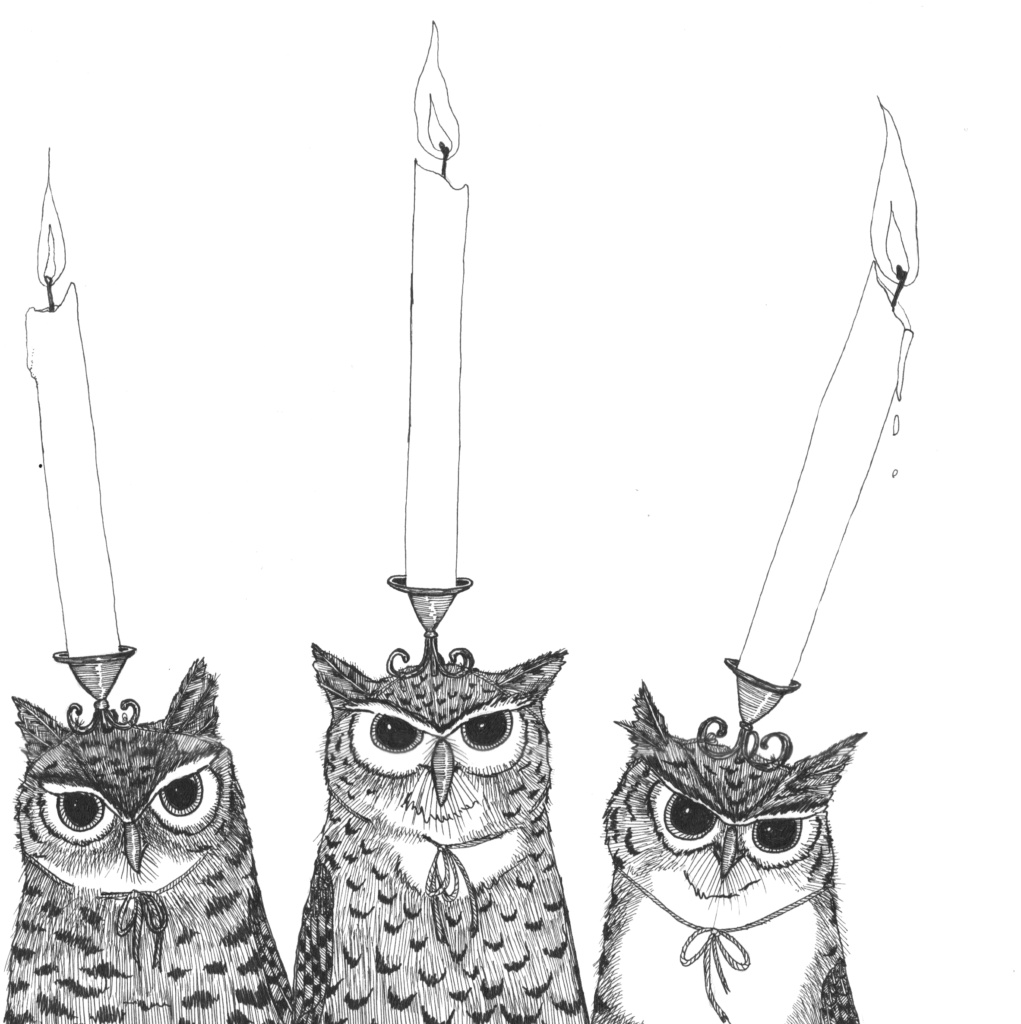 KRISTEN A. MOORE | GOLD LEAF & ALTER GALLERY (IN-PERSON W/ MASK)
First Friday new exhibit of pen and ink by Portland's Kirsten A. Moore. Also showing painting by Alan Geller, and jewelry by Judi Goldblatt Studio. Masks required.
5 pm – 8 pm @ 3206 SE Hawthorne Blvd.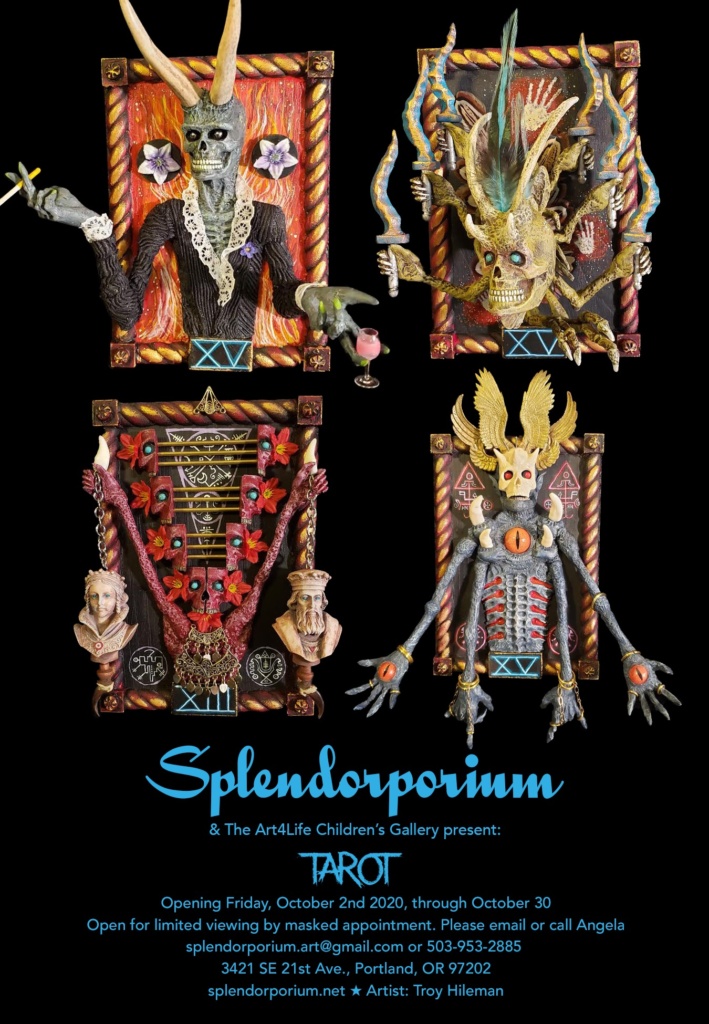 TAROT | SPLENDORPORIUM (IN-PERSON W/ MASK AND APPOINTMENT)
We are excited about this year's annual Tarot show! We will be able to admit small groups of masked visitors to the gallery by appointment. Featured artist Troy Hileman.
Call or email Angela to schedule a visit: 503.953.2885, Splendorporium.art@gmail.com
By appointment @ 3421 SE 21st Ave.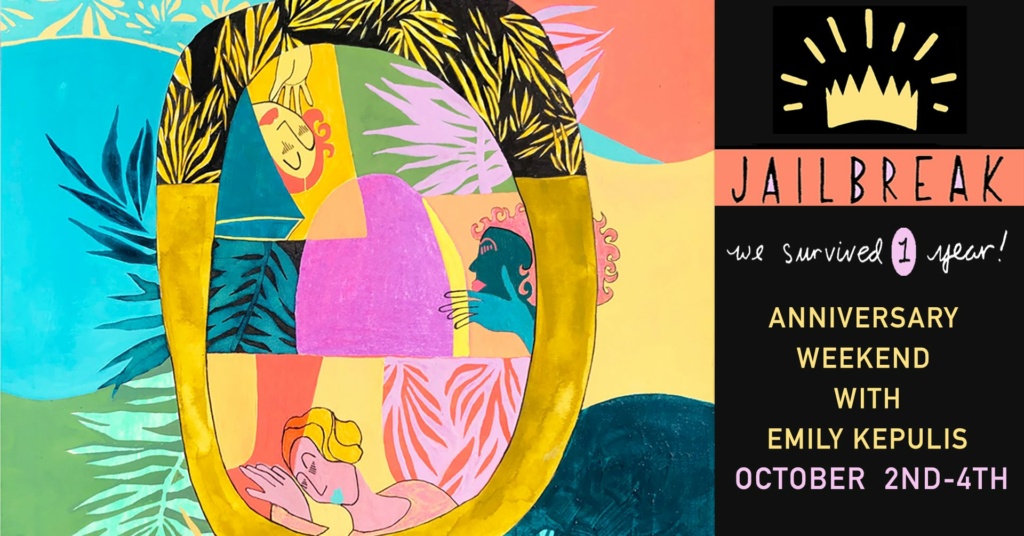 ANNIVERSARY WEEKEND AND ART AUCTION | JAILBREAK STUDIOS
THEY SAID IT COULDN'T BE DONE.
They were wrong!
Despite a global pandemic and economic collapse, Jailbreak Studios has been supporting local BIPOC, LGBTQIA+, and womxn-identified emerging artists for ONE YEAR! Come by this weekend to join us in commemorating this milestone. In addition to premiering new artwork by Emily Kepulis, Jailbreak will continue doing Jailbreak by providing an ~EXTRA SPECIAL~ way for you to add to your art collection while benefiting your local community! The following artists will have original artwork, ready-to-hang-prints, zines, masks, and more available to bid on with 100% of proceeds benefiting local non-profits:- Emily Kepulis for Equitable Giving Circle
– Ursula Barton for Don't Shoot PDX
– Jason McDonald for Don't Shoot PDX
– Hannah Kim for Write in Teressa Raidford Mayoral Campaign
– Alrescha Co. for Don't Shoot PDX
– Jen Shin for Black United Fund
– Stubborn Hands for Don't Shoot PDX
WANT TO PARTICIPATE IN OUR SILENT AUCTION FROM AFAR?
Stay tuned to our Instagram stories where we will be sharing updates and accepting virtual bids: https://www.instagram.com/jailbreakpdx
11 am – 6 pm @ 910 SE Taylor St.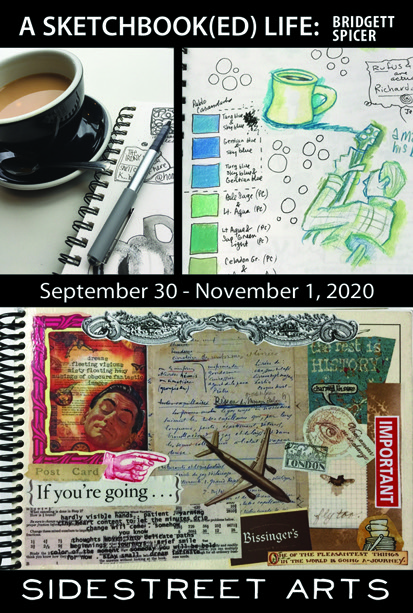 A SKETCHBOOK(ED) LIFE | SIDESTREET ARTS (VIRTUAL: ZOOM)
Ever wonder what goes on in an artist's sketchbook? This month's featured show will give you a look inside Sidestreeter, Bridgett Spicer's sketchbooks (and brain). Browse selected art journals from over 30 years of sketchbooking. View artwork which started from journal drawings and enjoy new art inspired by old sketches. You don't want to miss an inside look at an artistic life captured on paper. There'll be a few spooks around as well. It IS October, after all.
Zoom ID: 846 7637 4779
Password: gallery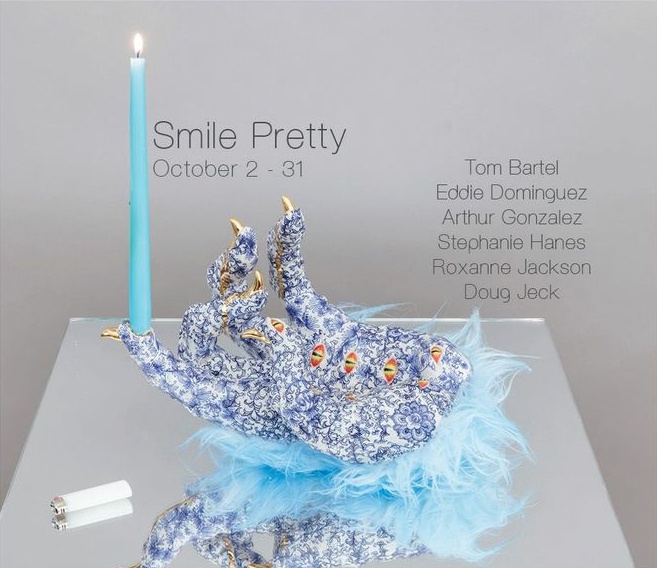 SMILE PRETTY | EUTECTIC GALLERY (VIRTUAL: INSTAGRAM)
Launching at 6pm Pacific time, Friday, October 2nd
Along with an exhibition walk-through video posting to Instagram, @Eutectic_Gallery
Featuring: Tom Bartel, Arthur Gonzalez, Stephanie Hanes, Roxanne Jackson, and Doug Jeck
Live on Instagram, Friday, Oct 2nd, 6 p.m.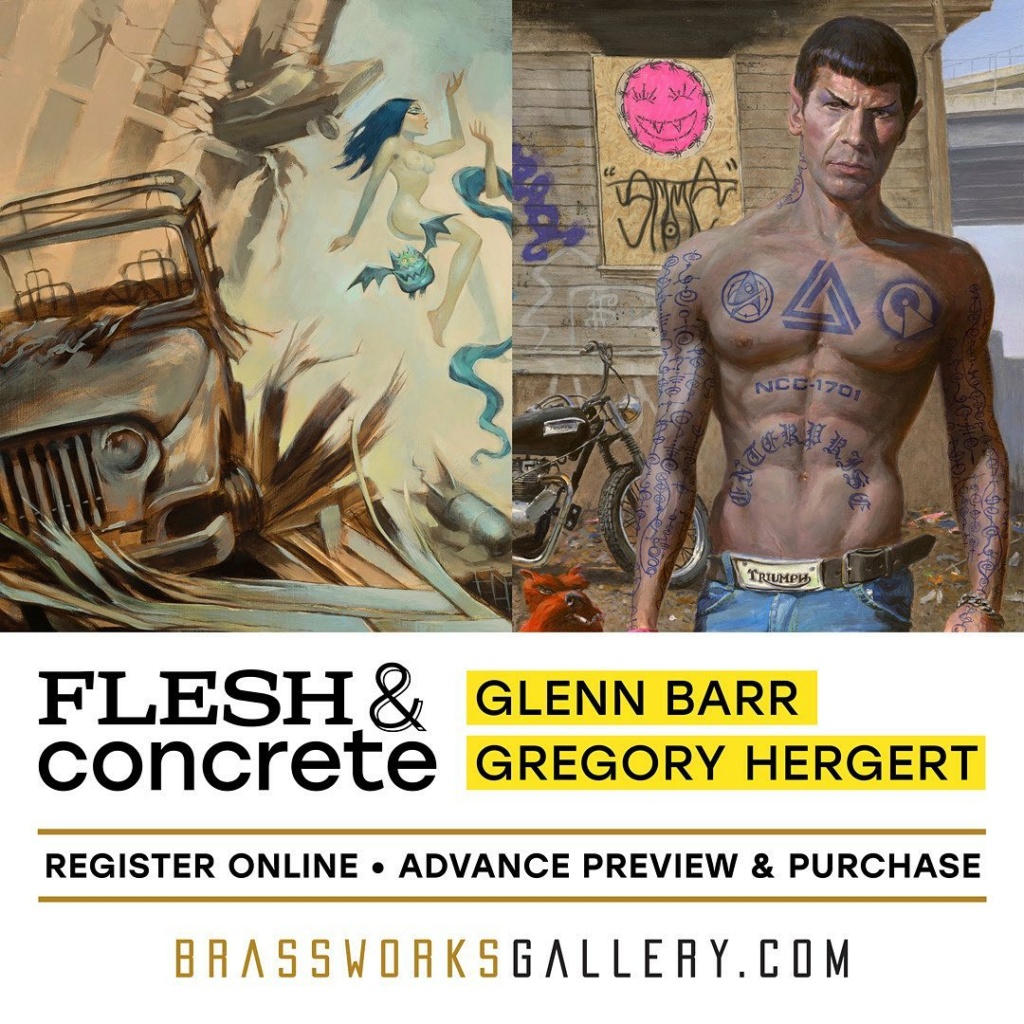 FLESH & CONCRETE | BRASSWORKS GALLERY (VIRTUAL: BRASSWORKSGALLERY.COM)
Glenn Barr & Gregory Hergert. Early Preview and Purchase, Oct 1st" opening virtually Oct 2nd.
Contact Us
We do our best to make the list as complete as possible, if you have an event or correction you would like to see listed please send show details to Info@FirstFridayPDX.org or use our easy online event submission form.