All events listed occur on the First Friday of the month and are free and open to all visitors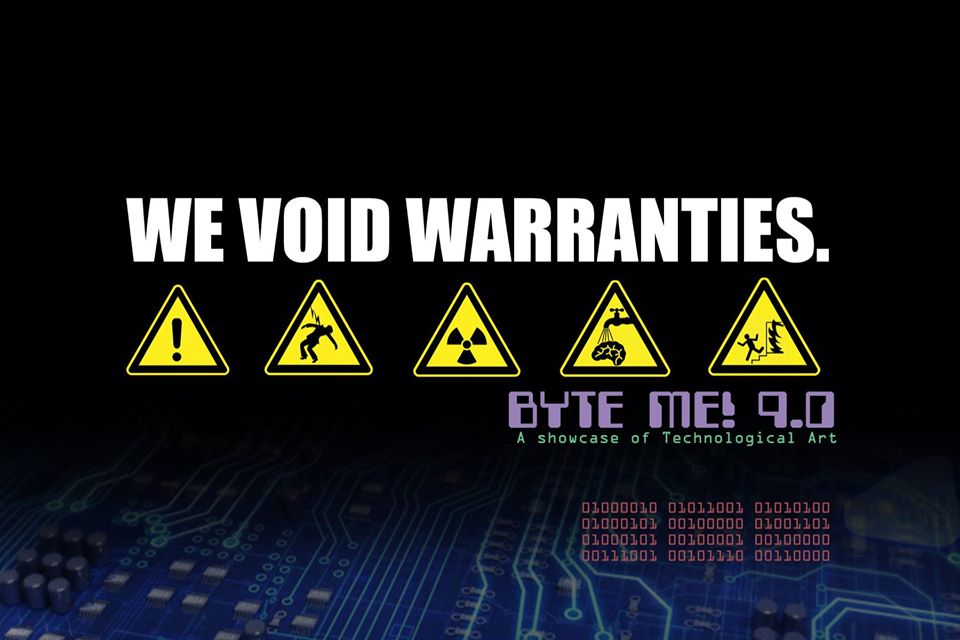 BYTE ME 9.0 | AFRU GALLERY
AFRU Gallery is proud to present the 9th year of this showcase of Technological Art.

Opening night is Friday, February 7th from 6:00pm-11:00pm and is open throughout February (Fri 2p-6p, Sat 12p-6, Sun 2p-6p). AFRU Gallery is located at 555 SE Oak, Portland, Oregon.
This is a kid friendly event!
Music by T.I.P.O.L.
https://www.youtube.com/watch?v=Xpz5k2y3NTM&list=PLIbXQLEEa3jsXvjAAjwNWxG4bEkMQSdyX&index=2&t=0s
6 pm – 12 am @ 534 SE Oak St.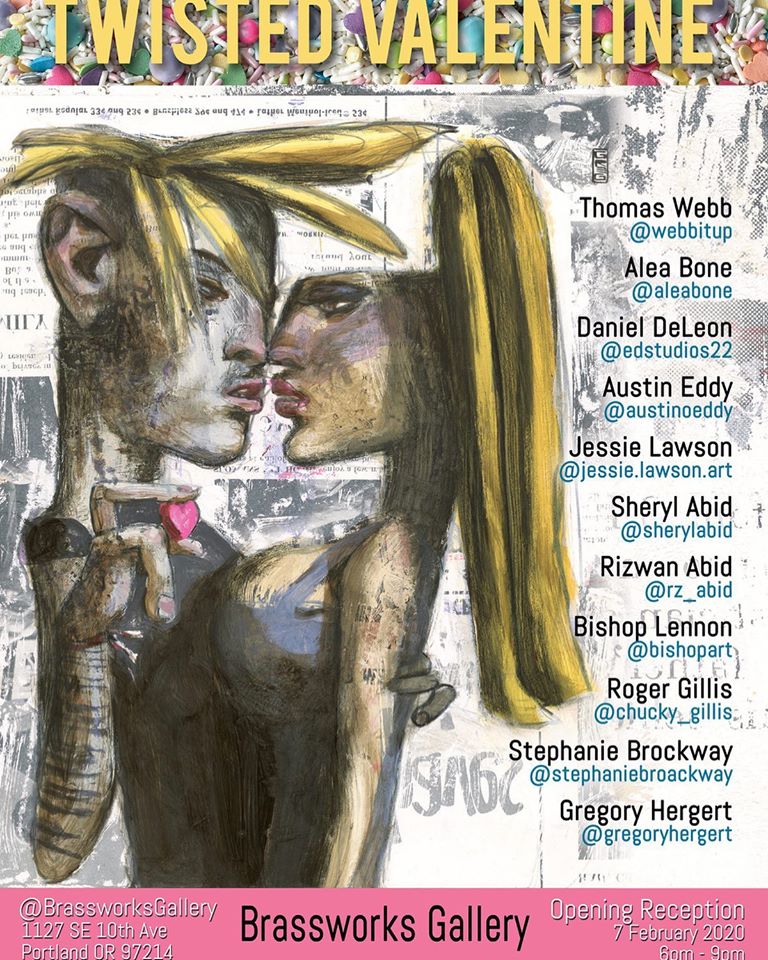 MY TWISTED VALENTINE | BRASSWORKS GALLERY
What a fun show we have coming up at Brassworks Gallery opening Friday February 7th. My Twisted Valentine – swing by the gallery and check out some great art a d see what a twisted Valentine means to each artists!
6 pm – 9 pm @ SE 10th Ave.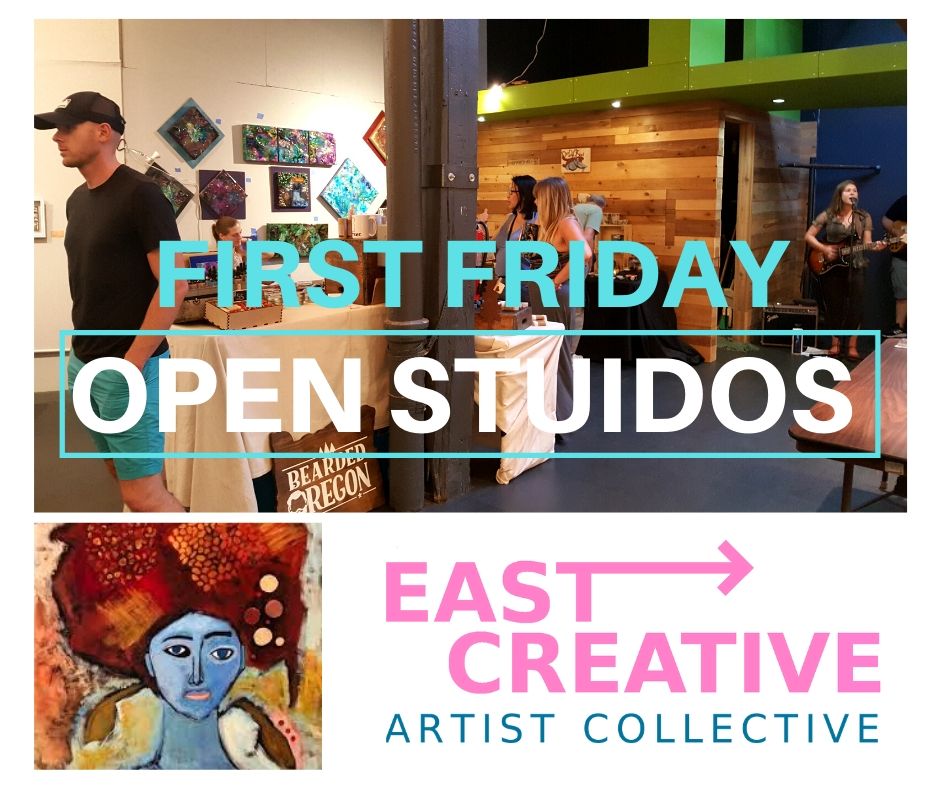 FIRST FRIDAY OPEN STUDIOS | EAST CREATIVE COLLECTIVE
Join us in welcoming new artists and members for our first First Friday of the new lunar year! Live music from new co-op members Community Jams.
6 pm – 9 pm @ 211 SE Madison St.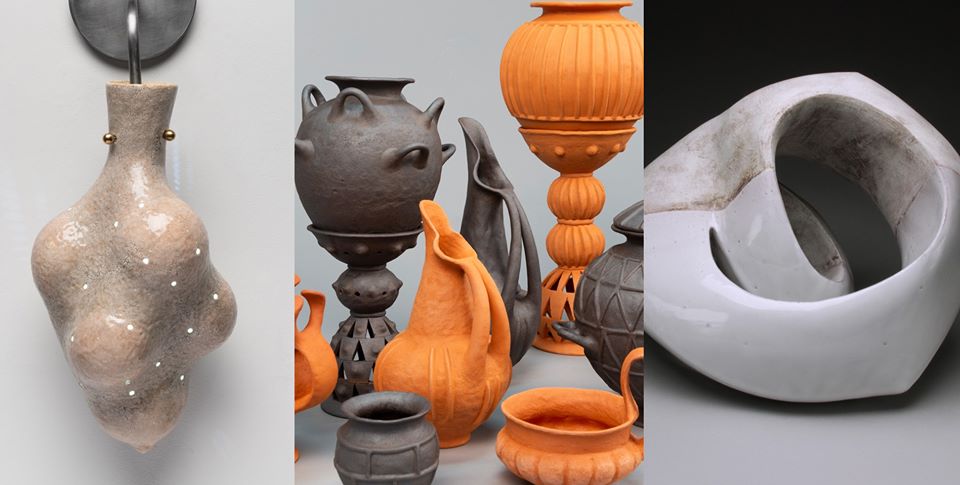 ACROSS THE DIVIDE OPENING RECEPTION | EUTECTIC GALLERY
Lisa Conway, Margaret Bohls and Jerilyn Verdin
…three artists whose work resides comfortably within the conceptual and formal divide between sculpture and functional vessel.

Join us, along with Lisa and Margaret, for our monthly community gathering and celebration of contemporary ceramics.
6 pm – 9 pm @ 1930 NE Oregon St.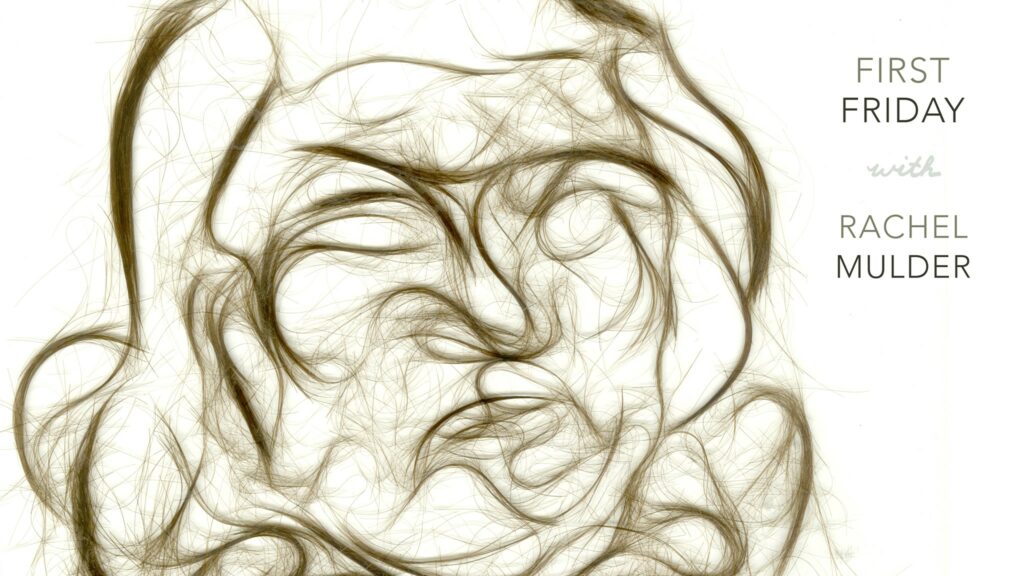 RACHEL MULDER | JAILBREAK STUDIOS
In 2017, my hair grew long enough to become a nuisance to the shower drain so I began placing my tangled, shampoo-slick hair against the beige plastic of my shower wall. I began
finding faces on the wall in the tangled strands as I peeled them from my hands and swirled them around with my fingertips. I'd find a nose here or an ear there to capture the portraits in my head, much like I would scratching out and discovering a being in my sketchbook. Since then I've documented over one hundred of these intuitive drawings from this mundane hygienic practice.

Initially, I was attached to the Showerfriends existing as temporary images, only made tangible by documentation and in print form. However this year I was encouraged and inspired to find a
way to let the hair escape the confines of my bathroom, pressed between glass. I began saving the hair from the shower wall and reusing it to make Showerfriends on glass with these tangled
scraps along with trimmings from my home haircuts.
6 pm – 9 pm @ 910 SE Taylor St.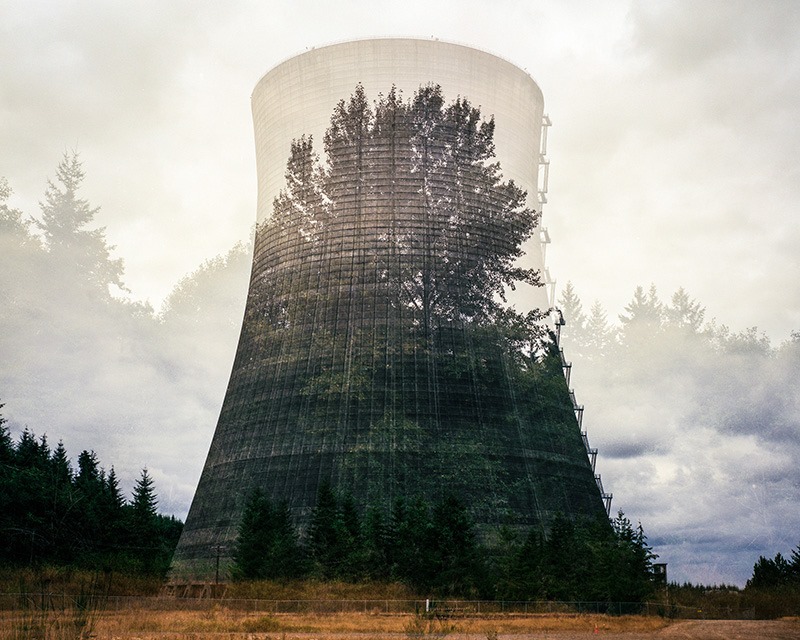 MIKE VOS: SOMEDAY THIS WILL ALL BE GONE | PUSHDOT STUDIO
Portland photographer Mike Vos presents a visual narrative of a world without humans with a focus on the regrowth of wildlife. Shot entirely on a 4×5 film camera built in 1916, this series utilizes in-camera double exposures to tell a story of reclamation and redemption amidst a crumbling industrial landscape. Drawing from literary themes such as magical realism, subtle horror and alternate history, this series is a captivating look at the ecological footprint that humans leave behind.
6 pm – 8 pm @ 2505 SE 11th Ave, Ste 104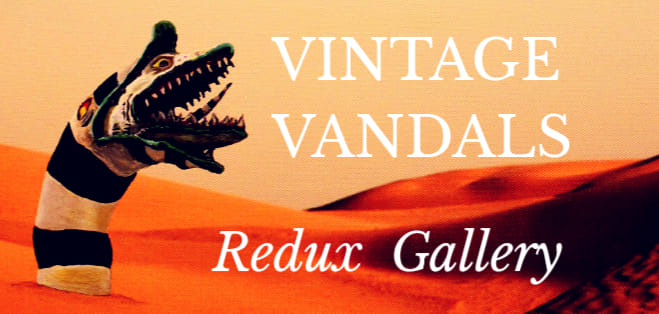 VINTAGE VANDALS | REDUX
Getting excited for our upcoming group show called "VINTAGE VANDALS" created by three local artists who like to modify found art with delightful details of their own.
🏕🖌
Show opens this First Friday, Feb 7th, and runs for two months through March.
Featuring Courtney Hiersche, Tyler Spenser, and Hayley Dixon!
🤩
6 pm – 9 pm @ 811 E Burnside St, # 116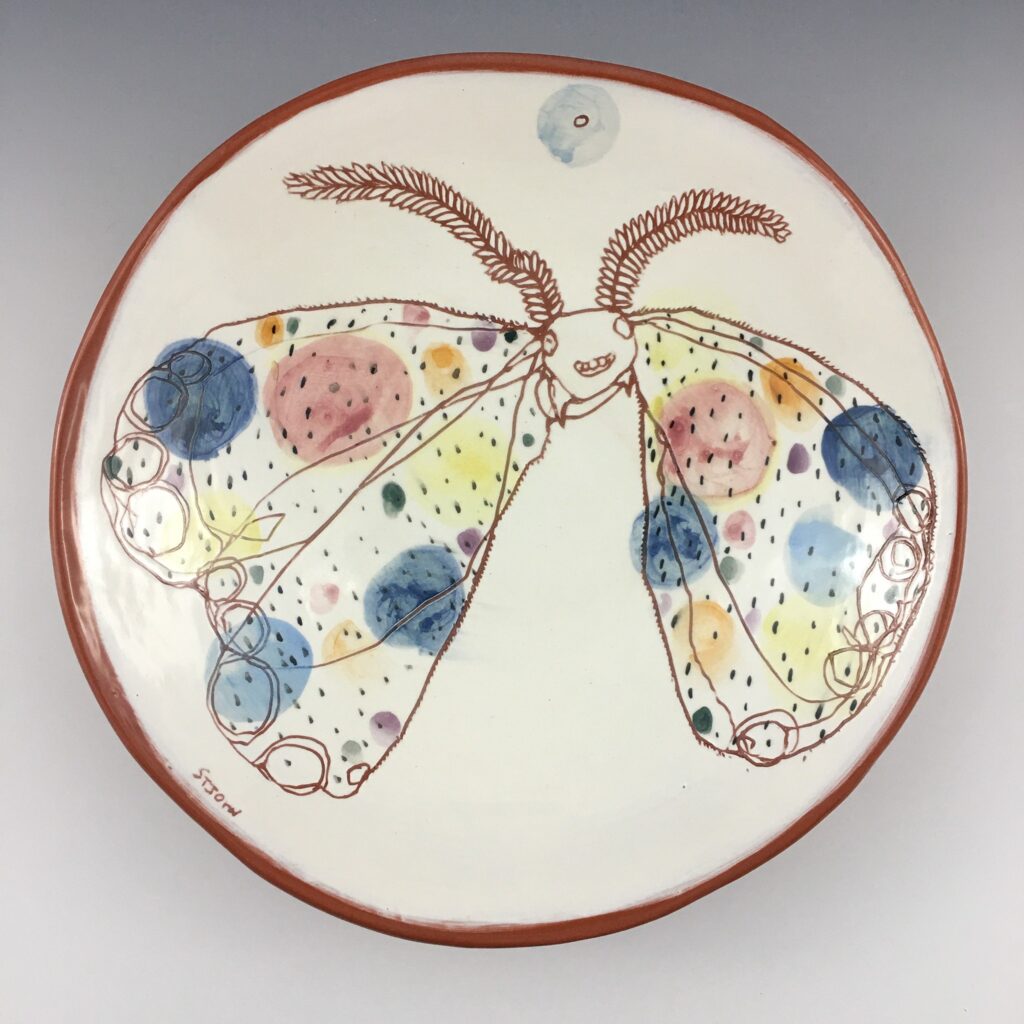 CHRISTOPHER ST. JOHN OPENING | SIDESTEET ARTS
First Friday Opening Reception for Christopher St. John's one man show… will include munchies, treats, and wine… hobnobbing with the artist and art lovers alike. Imbibing for the appropriately aged.
​The show is curated by member artist Gail Owen. ​​
6 pm – 9 pm @ 140 SE 28th Ave.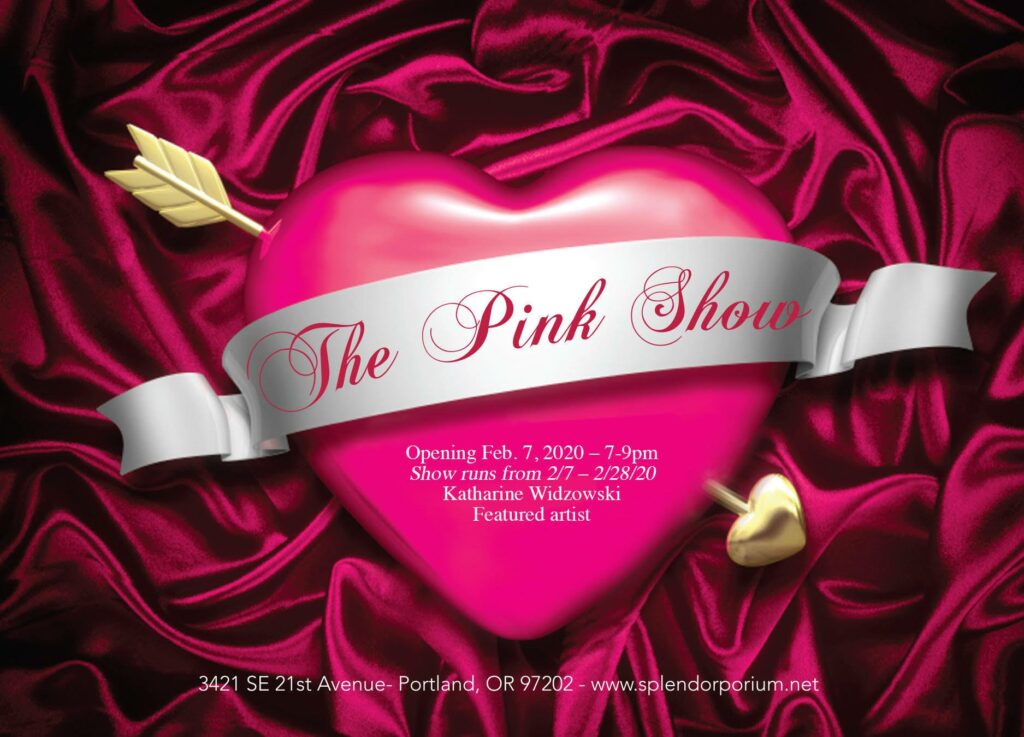 THE PINK SHOW | SPLENDORPORIUM
Join us Friday, February 7th, 7-9 pm for our annual Pink Show. Featured artist – Katie Widzowski Art. Ophelia Darkly will be here reading your fortunes with her haunted dolls.
7 pm – 9 pm @ 3421 SE 21st Ave.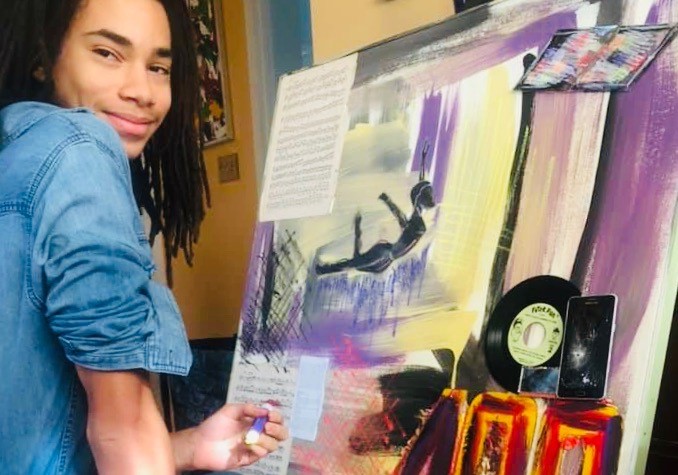 FIRST FRIDAY ART SHOW WITH HOBBS | TATTOO 34
"My name is Hobbs. I am a Thirteen year old intellect, located in the Portland, Oregon, Metropolitan Area. I am the Founder of City Troll, LLC, which is my Urban lifestyle line, initially established in (May, 2016). I am a current Student at Steps PDX, Dance Academy, where I primarily perform Balanchine Technique, Contemporary, Horton Modern Technique, Jazz, and Character. I participate in architecture introductory pilot class at the University of Oregon. Additionally I am a recreational musician at the Ethos music community Center. As well as being a visual artist whom has debut his exhibitions in mainstream art institutions and galleries pertinent to the Portland metropolitan area. Including the Portland 5' arts and Performing Center, Portland Center Stage at The Armory, Basic Space Gallery, and Ori GAllery to name a few. I primarily produce, abstracted paintings(e.i. Mix media on canvas), and prior works being ink illustrations. My goals include becoming a professional dancer and having my art in the permanent collection at a world renowned in institution.
8:30 pm – 11:30 pm @ 3401 SE Hawthorne Blvd
Contact Us
We do our best to make the list as complete as possible, if you have an event or correction you would like to see listed please send show details to Info@FirstFridayPDX.org or use our easy online event submission form.