All events listed occur on the first Friday of the month and are free and open to all visitors unless otherwise specified.
COVID-19 Notice:
Due to restrictions imposed by the ongoing pandemic, many of our regular galleries are currently open virtually, require reservations for physical visits, or are temporarily closed. Be sure to check with specific galleries for individual requirements before visiting. Thanks for supporting local artists!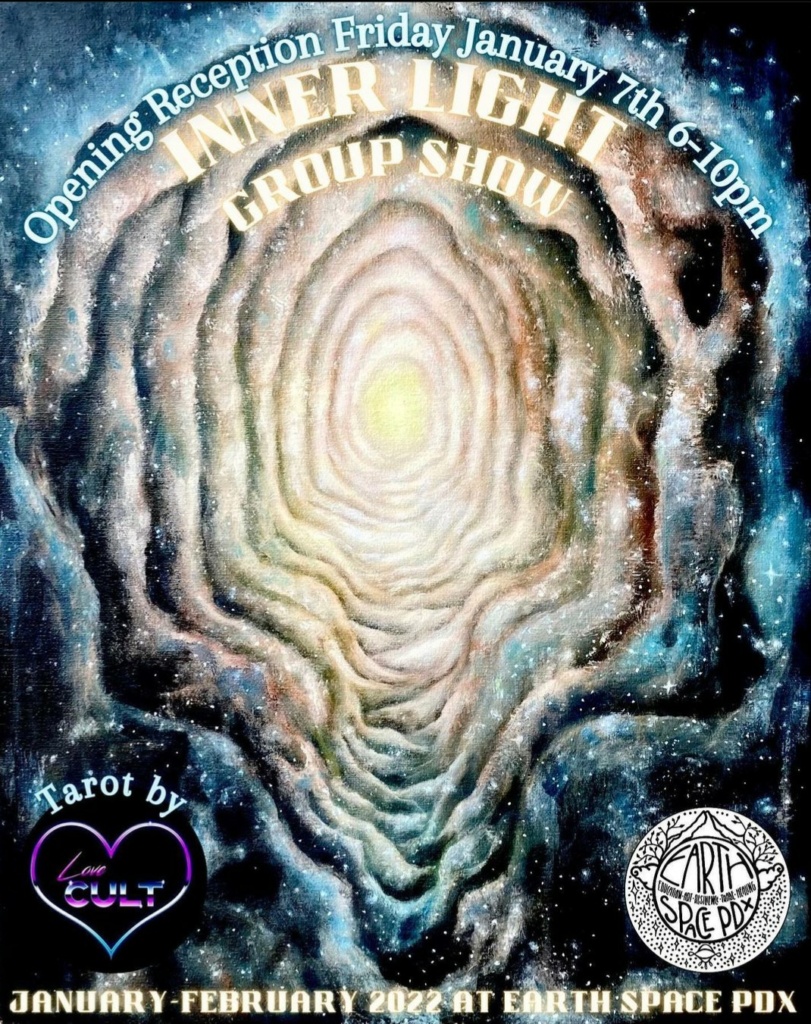 INNER LIGHT | EARTH SPACE PDX
We are so excited to announce Inner Light, our annual group show that opens one week from today! We feel incredibly honored and privileged to be able to showcase works from so many talented local artists including:
Lesley Burke @lesleyanneburke
Alice Meadow Möss @temporaryasatattoo
Kat Buckley @kbuckleygraphics
Amelia Lichtenberg @am.licht.art
Debbie Dunn
Cindy Nicole @soulplaymagic
Chrissy Groh @mizchaos
Sage Berry @sageberryart
Rachel Rusenko @rusenkoart
Blue @brushfireheart_
Rachael Allen @rachaelallenpaintings
Jessica Lynn Clark @jessicalynnclarkart
Noah Alexander Stein @visionsofthedeluge
Haley Jensen @thebonegoddess
John Carter @john.a.carter
Arise Rawk @ariserawk
Lava Luyah @luyah.art.lounge
Kurt Weyland @optikzenart
Jessica Deltac @lifetish72 & Jeoin Crow @oshalacrow
The opening will take place from 6-10pm on Friday January 7th.
Tarot readings by @the.love.cult
Image from flyer by @lesleyanneburke
This show will span January and February 2022, stay tuned for Artist Spotlight nights!
Love you all! Keep that Inner Light shining bright! 💛
6 PM – 10 PM @ 4135 SE Gladstone St Portland, OR 97202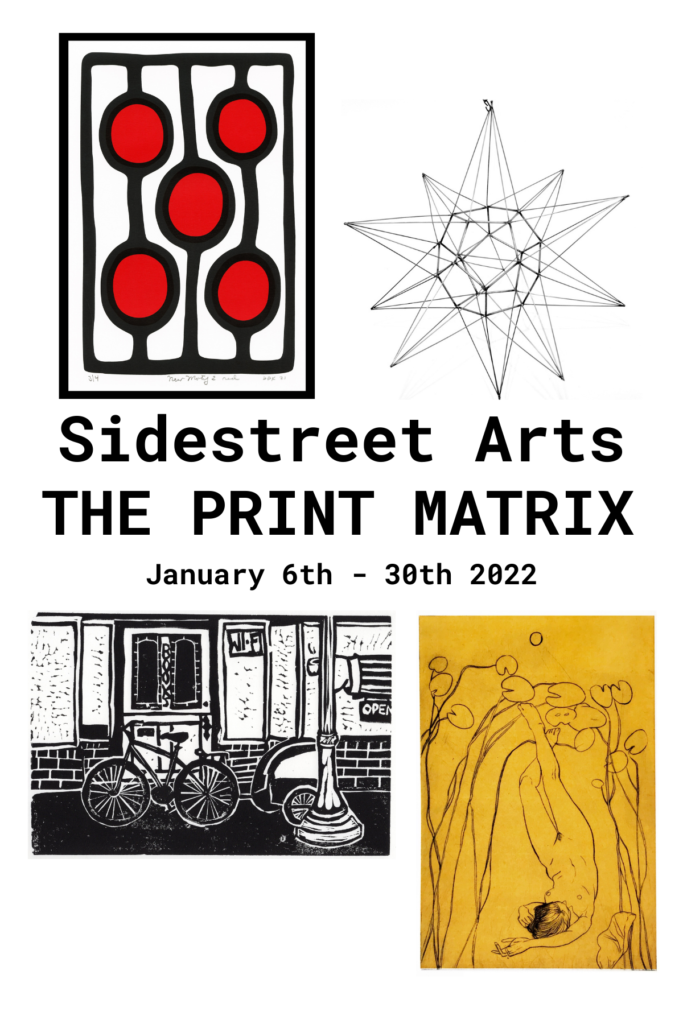 THE PRINT MATRIX | SIDESTREET ARTS
Sidestreet Arts is starting off the new year with The Print Matrix show. The show is curated by our own Dawn Panttaja, and features the artworks of Rosie Bergeron, Chloe Calhoun, Marina Claire, David Kessler and ceramic folk surrealist Erika Rier. The work by this diverse group includes linocut, Intaglio, lithograph, photo etching, photo lithograph, wood block, and serigraph prints. Also in the show are steel welded geometric sculptures by Marina Claire, lushly painted cardboard fabrications by David Kessler (dpkessler) and the fantastical ceramic creations of Erika Rier.
5 PM – 7 PM @ 140 SE 28th Ave., Portland, Or 97214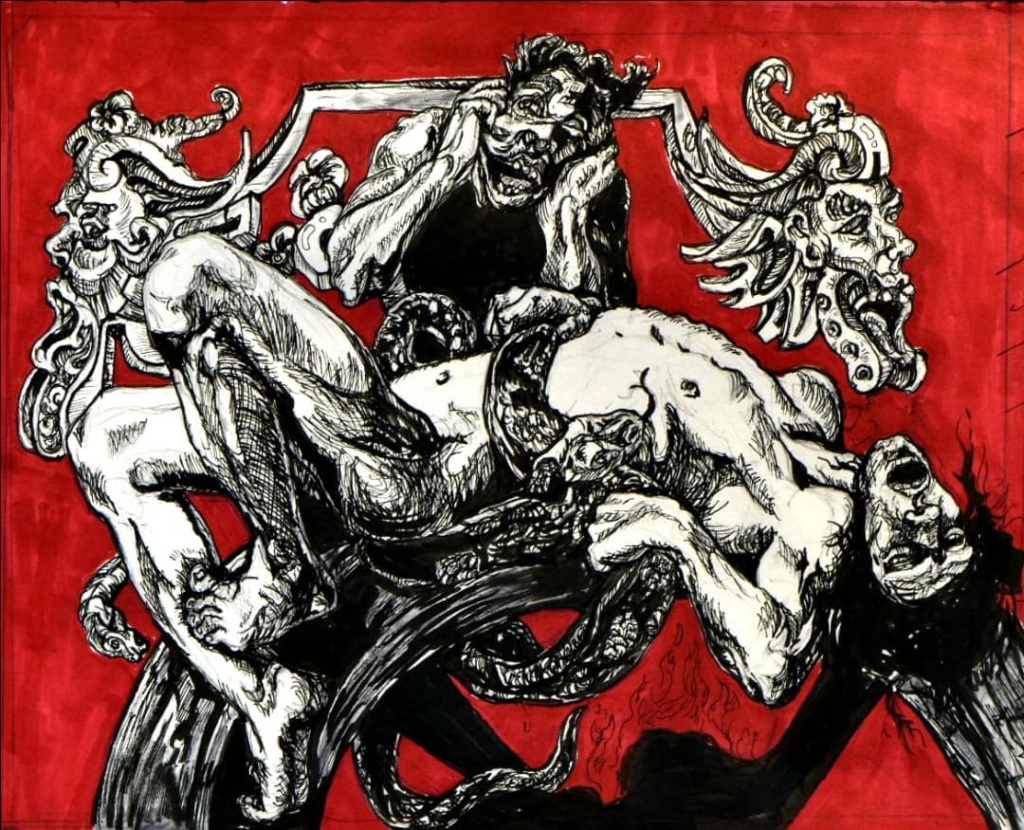 SECRETS & CONFESSIONS | SPLENDORPORIUM
Featuring the art of Gavin Eveland
7 PM – 9 PM @ 3421 SE 21st Ave Portland, OR 97202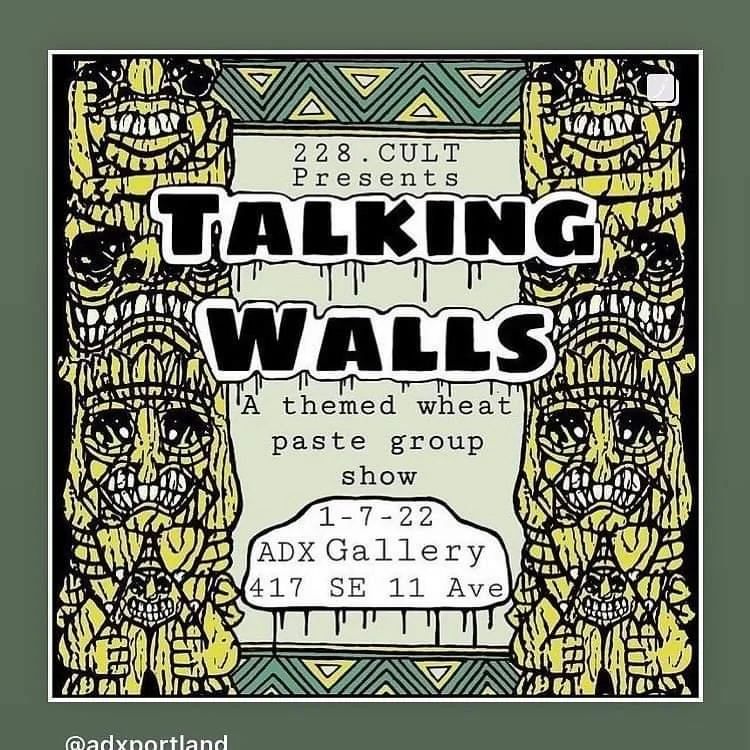 TALKING WALLS | ADX GALLERY
THIS FRIDAY!!
After 2 months, multiple group meet ups and many hours of work @228.cult is proud to present Talking Walls at @adxportland. A lot of stuff will be going on Friday. The gallery will open at 2:00 pm with an artist's reception from 4:30-5:30 followed by an interview with @criticalresistance a prison abolition group in Portland.
Panels from the show will be for sale with 90% of proceeds divided equally amongst all the artists.
$125 2'x2' —-$30 for resin.
$225 2'x4' —-$35 for resin
$300 4'x4' —-$45 for resin.
BONUS!We will also be throwing an ambitious music fest inside ADX to celebrate the show on the 15th next Saturday.
2 PM – ~8 PM @ 417 SE 11th Ave. Portland, OR 97214.

Contact Us
We do our best to make the list as complete as possible, if you have an event or correction you would like to see listed please send show details to Info@FirstFridayPDX.org or use our easy online event submission form.