All events listed occur on the First Friday of the month and are free and open to all visitors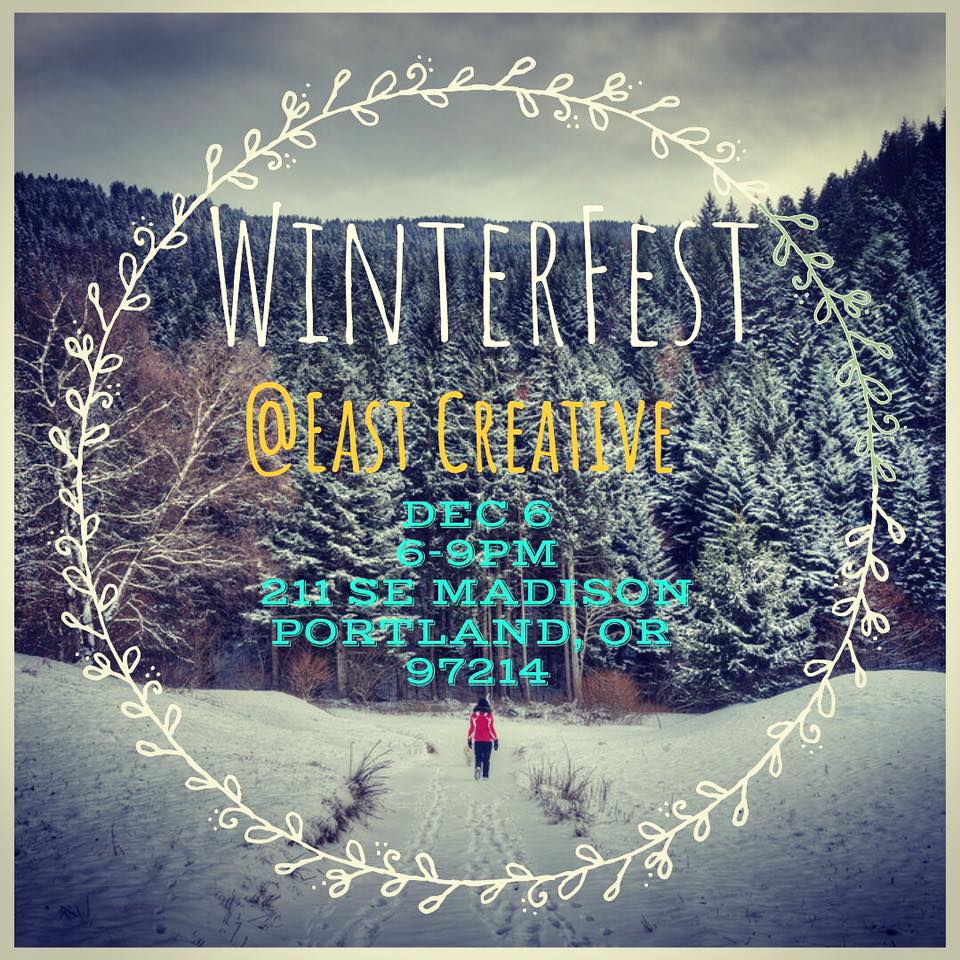 WINTERFEST | EAST CREATIVE COLLECTIVE
A fabulous evening of holiday cheer! Shop local and support artists at our 2nd annual Winterfest!
Open Studios to explore and an abundance of art, craft, music and more! Bring your friends for the last and best event of the Season!
6 pm – 9 pm @ 211 SE Madison St.

FALLOUT WINTER MELTDOWN | AFRU GALLERY
AFRU Gallery is a volunteer operated, non-profit gallery here in Portland, Oregon. This is a fantastic opportunity to share your unique vision of the 'pocalypse with a local Portland audience.
Print, sculpture, collage, visual media, armor, weapons, dead things, poetry, anything goes at the end of all things. We want to see your dystopian creations, and help you find a new home for them with art lovers who appreciate all things apocalyptic as much as we do.
Our MC for this evening of Art at The End will be The Wrong Reverend, Squeektoy, Clown of the Apocalypse!
Here's a sneaky peek at some of the things we have in store for you.
Door donations to a local shelter TBD
Build your own post apoc toy/doll
Performance by Svetlana Transtastic
Performance by MC Squeektoy
Live Band: =:TBD:=
Buffet Provided, beer and wine for donation.
6 pm – 12 am @534 SE Oak St.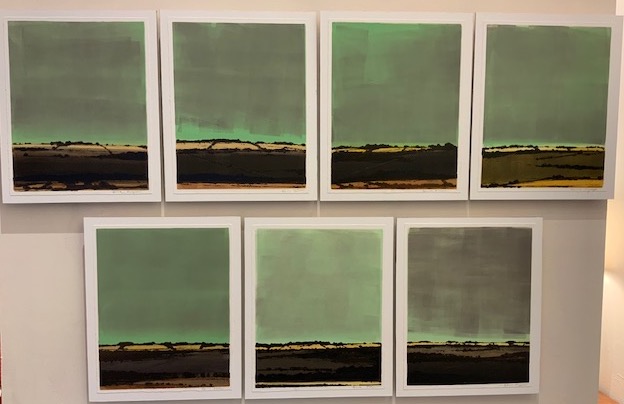 HOLIDAY OPEN HOUSE | ANNIE MEYER GALLERY
Annie Meyer Gallery, located in the heart of Southeast Portland, is a unique fine art gallery representing Annie Meyer and Shyama Helin. Both Annie and Shyama's work work has broad appeal – attracting audiences with traditional, contemporary, and modern sensibilities – fitting well in a home or business setting. Though their work is vastly different from each other, they both draw inspiration from travel, and approach landscapes with emotion rather than fact – creating abstract senses of place and time. They welcome commissions from individuals and designers..
6 pm – 9 pm @ 2507 SE Clinton St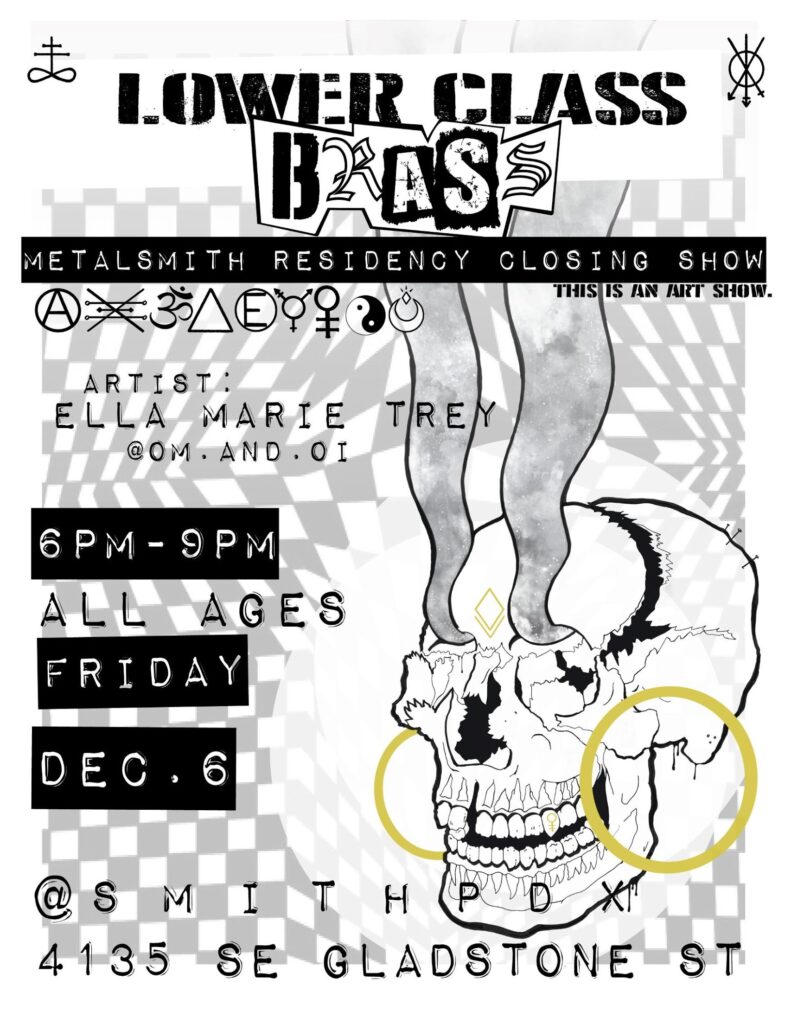 LOWER CLASS BRASS | SMITH PDX
Artist in Residence Ella Marie Trey will be showcasing her work and progress from the past three months at Smith PDX. Ella's jewelry is inspired by symbolism, magic, and post-apocalyptic ideals. She specializes in ear weights. Smith PDX is a queer-friendly, community run safe space, as well as a learning workshop and maker space in Southeast Portland. Come pet our dogs, listen to punk rock, and try on hardcore jewelry with us.
6 pm – 9 pm @ 4135 SE Gladstone St.

KETZIA SCHONEBERG | BEACON ACUPUNCTURE
Beacon Acupuncture Clinic will be showing original paintings by Ketzia Schoneberg, and feature holiday gifts from Small Yellow Horses at this family friendly event ~ Meet Sellwood acupuncturist Laura Goff, learn more about Beacon Acupuncture, sip some St
4 pm – 7 pm @ 8050 SE 13th Ave, Suite 102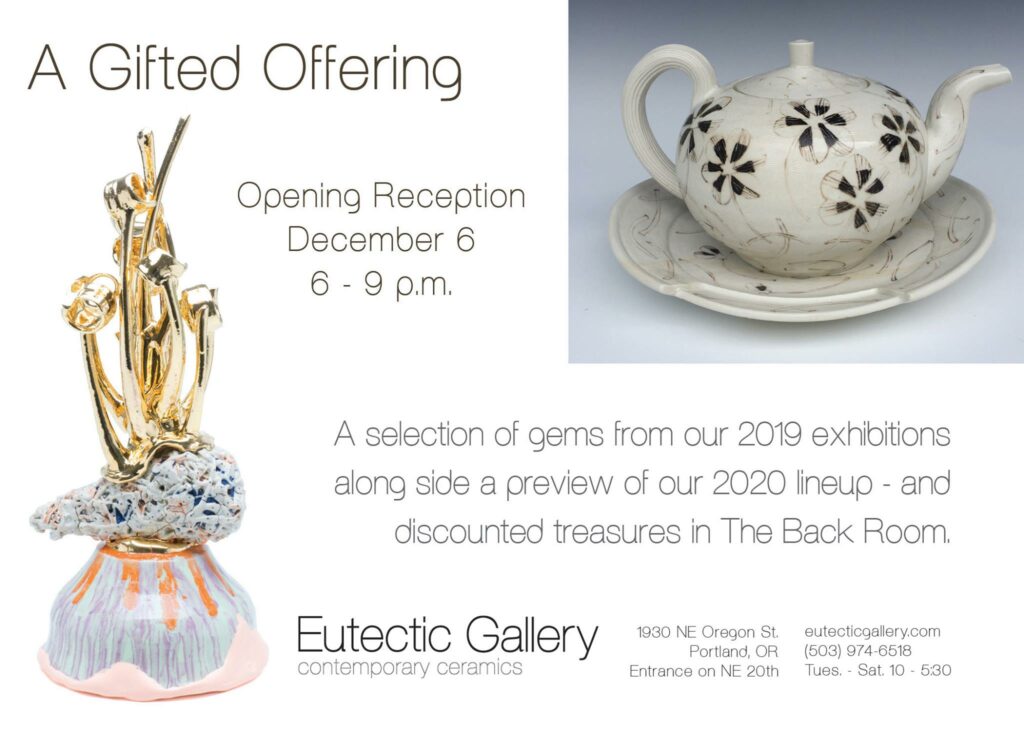 A GIFTED OFFERING | EUTECTIC GALLERY
Join us for our year-end review and preview of 2020. The pot shop will be extra full with new work from new and familiar names like Allan Kluber, Chayo Wilson, Ryan Greenheck, and the collaborative pots of Paul Donnelly and Rain Harris. Good friends and good cheer, libations and laughs, 6-9pm.
6 pm – 9 pm @ 1930 NE Oregon St.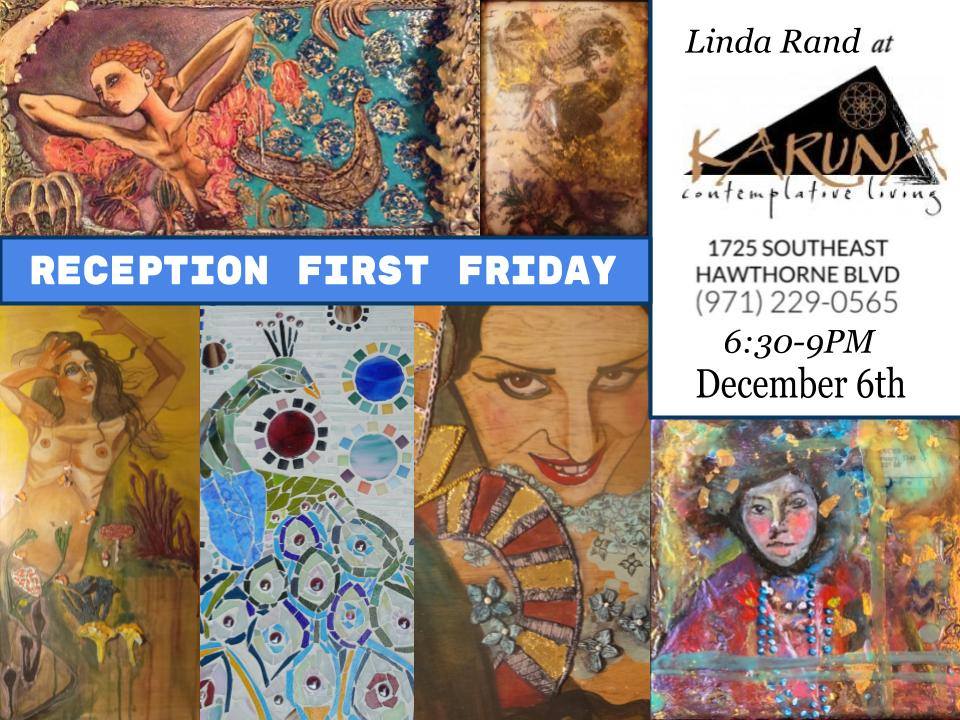 LINDA RAND | KARUNA CONTEMPLATIVE LIVING
Linda Rand is a multidisciplinary artist, mother, and herbalist. Instilled with a great love of nature, she explores the intersection of modern human experience, fraught with its tangled intricacies, to our quiet, more primal subconscious, which has a kind of "knowingness". She often combines words and visual images and works with a wide palette of mediums including glass, encaustic, paint, poetry and prose. She has been published in anthologies and magazines featuring both her writing and visual art and will have chapbooks available. Light refreshments will be served.
6:30 pm – 9 pm @ 1725 SE Hawthorne Blvd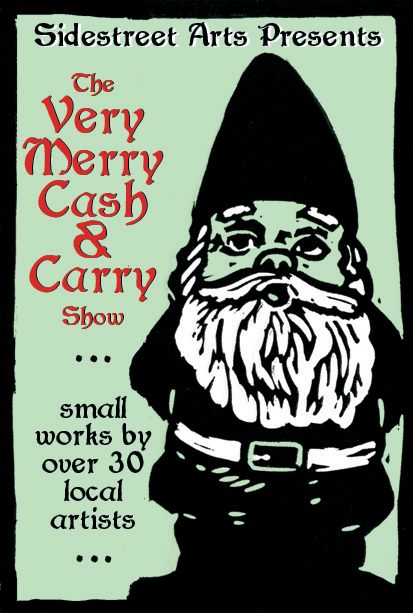 VERY MERRY CASH AND CARRY | SIDESTREET ARTS
December, here at Sidestreet Arts, is quite a Very Merry experience! We fill the gallery head to toe with wonderful art that would be just right for that special someone on your Christmas list. We'll have special art pieces from our regular artists and some new ones, too! And no red dots! You can buy anything in the gallery and take it home with you on the spot… for "Santa-ing purposes."
Let us Christmas you on First Friday with a little eggnog, delightful holiday treats and some good cheer. We'll have our Christmas tree loaded with purchasable artist-made ornaments throughout the month, as well as a hearty selection of holiday cards for the mailing. AND… We'll be open December 23rd & 24th… (a Monday & Tuesday) to help you get those last minute gifts.
You'll see works by many of your favorite artists including Karrie Amiton's reverse glass painting… works by encaustic artist Sharon Jonquil, muralist and artist Gary Hirsch's BotJoys, ceramic sculptures made by Kendall Jones, Chayo Wilson's charming ceramic mugs and dishes, and so many more. We'll even have new-to-Sidestreet artists like Mark Dunst along with our happy regular member artists!
6 pm – 9 pm @ 140 SE 28th Ave.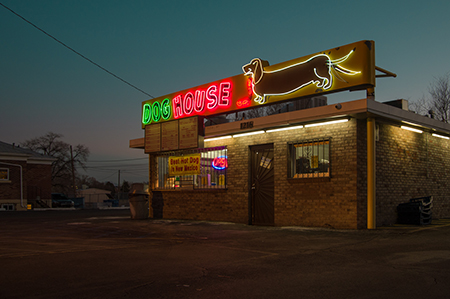 VISION: COLOR PHOTOGRAPHY | BLACK BOX GALLERY
Black Box Gallery is dedicated to the exhibition of contemporary photography. Black Box's juried international photo shows provide important opportunities for emerging and established photographers. Black Box supports and encourages the creative production, exhibition and critical appreciation of contemporary photography.
6 pm – 8 pm @ 811 East Burnside St. #212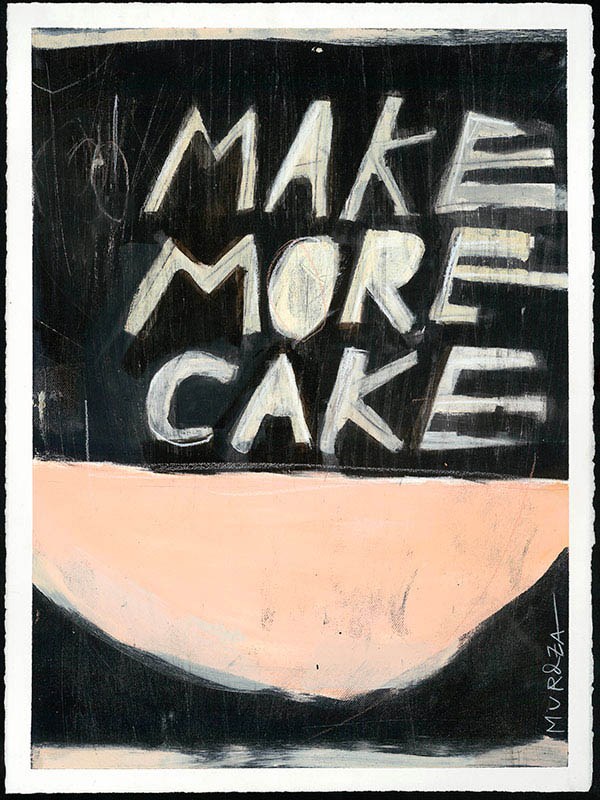 THERESE MURDZA | MAKE MORE CAKE | PUSHDOT STUDIO
Thérèse Murdza: MAKE MORE CAKE / revel and reclamations
"THIS new collection of paintings offers up the PLAY and power of 4-letter words – FROM 'bad' words to 'GOOD' words to the phenom of knuckle tattoos.
Following a fresh thread of a WILD dream i had years ago, and indulging in my LOVE of WORD games, i am purposefully juxtaposing the HARD boundary of 4-letter words WITH the EASY unpredictability of unstretched canvas and paper and a FREE HAND painting style.
My WORK reminds us to [en]counter the cynic and the closed-hearted — to STAY earnest and caring in the midst of so MUCH suffering in the world, locally and globally. WITH REAL props to artists who remind and SHOW us the world is burning, my WORK reminds us the world is ALSO turning and HERE we are together. already HOME."
– Thérèse Murdza
6 pm – 8 pm @ 2505 SE 11th Ave, Ste 104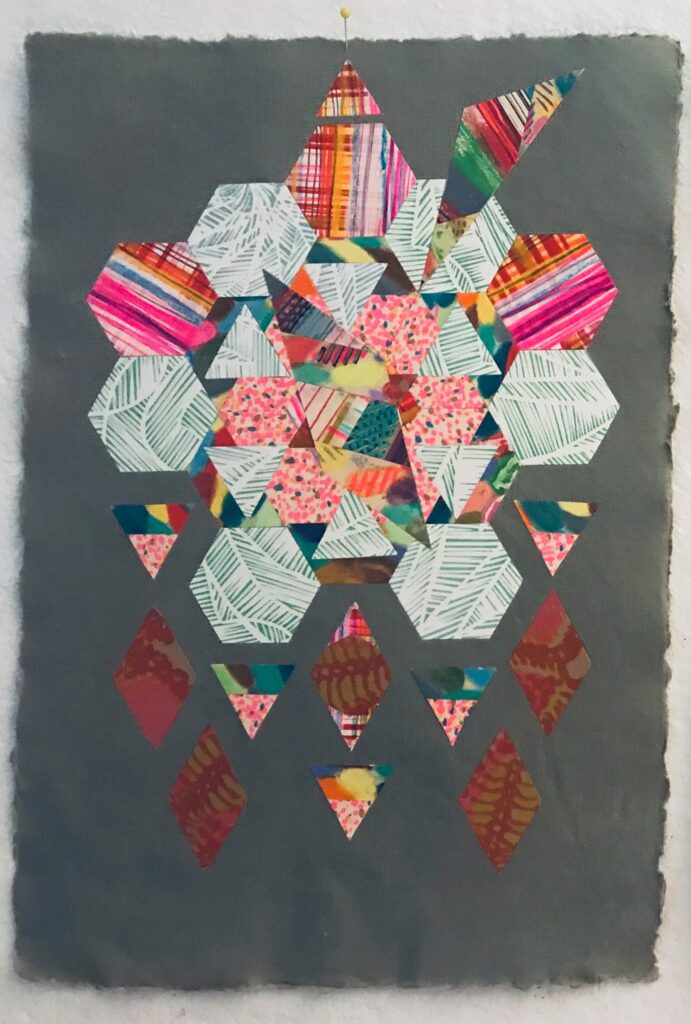 TIS' THE SEASON ART SHOW AND SALE | BITE STUDIO
Please join us in the festivities at Bite Studio on Friday, December 6th! We are featuring a multitude of Bite Studio print artists, as well as guest artists that will have jewelry, ceramics, and much more!
Pass this on to your friends and family, we hope to see you there!
Art will be available for purchase, and we accept cash, credit, and checks.
6 pm – 10 pm @ 2000 SE 7th Ave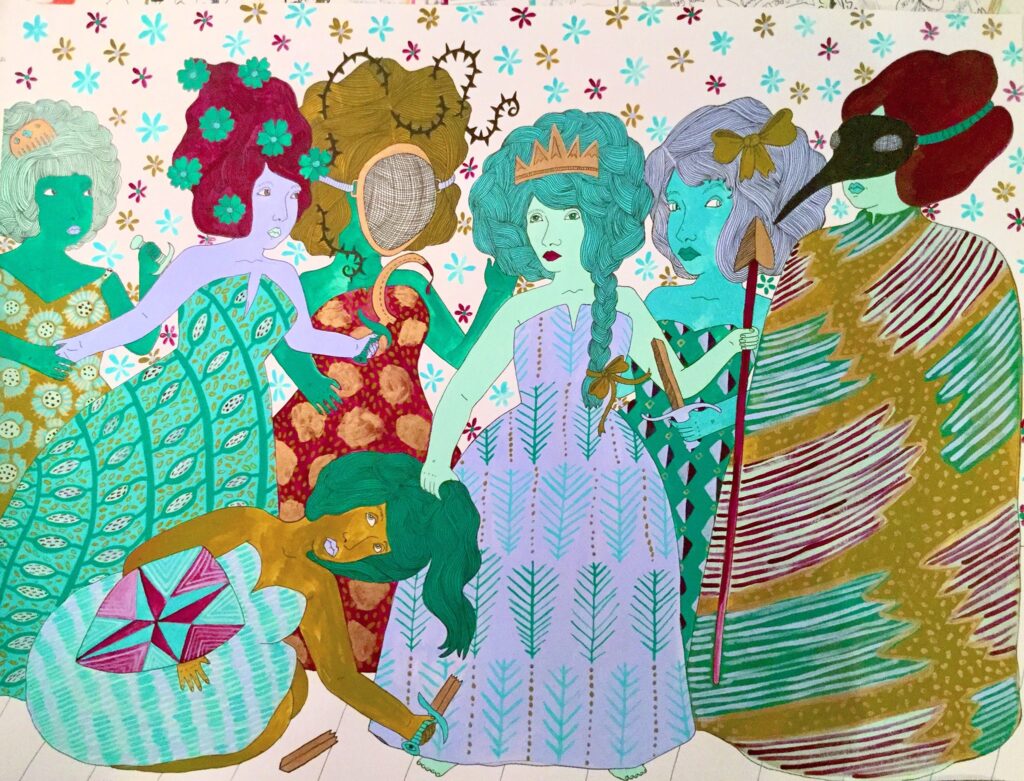 PAGEANT ZINE RELEASE PARTY | WOLFF GALLERY
Please join us for our December First Friday reception celebrating the release of Erika Rier's "Pageant" zine in conjunction with her solo show on view through December 22nd.
Free and open to the public. All ages.
6 pm – 8 pm @ 2804 SE Ankeny Street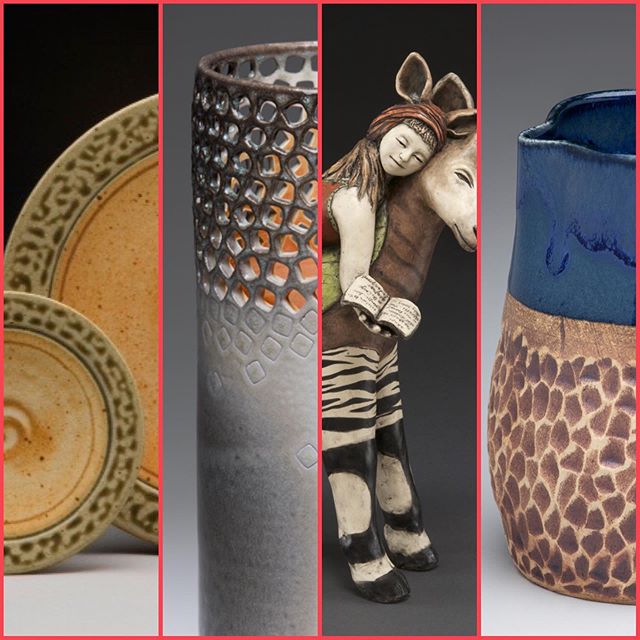 FIRST FRIDAY WINTER CELEBRATION!| STARK STREET STUDIOS
Please join us for our First Friday Winter Celebration! With wine tastings from Potters Vineyard, snacks, and a wide selection of ceramic works by our own Stark Street Studios members.
6 pm – 8 pm @ 2809 SE Stark St.
Contact Us
We do our best to make the list as complete as possible, if you have an event or correction you would like to see listed please send show details to Info@FirstFridayPDX.org or use our easy online event submission form.