COVID-19 Notice:
Due to restrictions imposed by the ongoing pandemic, many of our regular galleries are currently open virtually, require reservations for physical visits, or are temporarily closed. Be sure to check with specific galleries for individual requirements before visiting. Thanks for supporting local artists!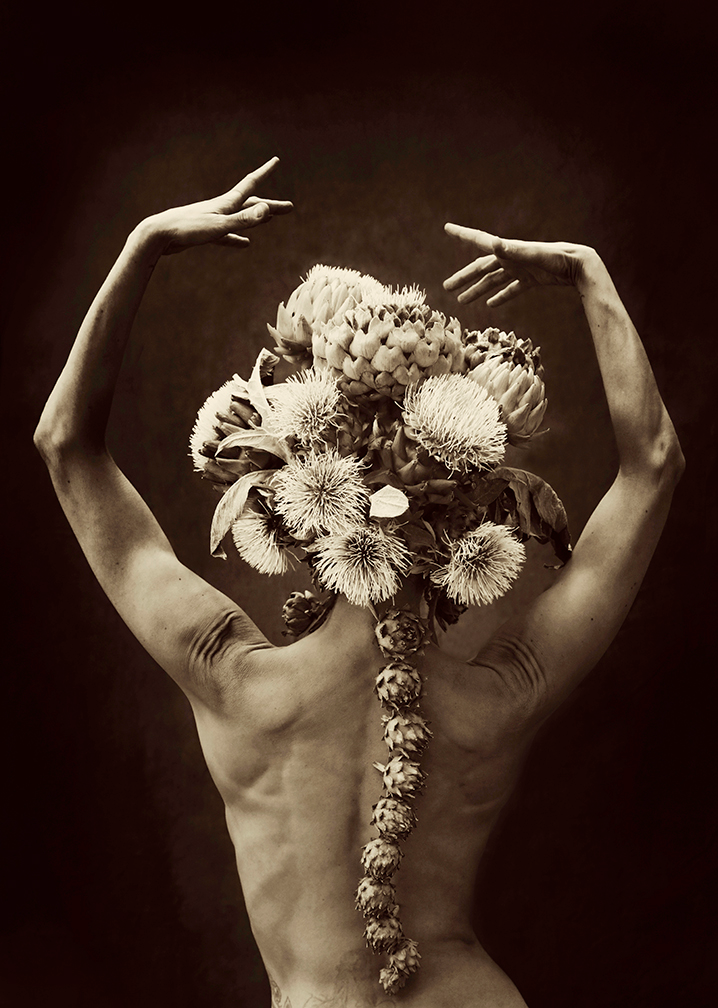 SACRED NATURE: HOLLY WILMETH | PUSHDOT STUDIO GALLERY (By Appointment)
Sacred Nature is a visual and written journey about plants, rooted in the belief that healing ourselves and our planet happens through reclaiming an intuitive connection to ourselves, to the natural world, and to our own "inner wild". Here is an invitation to awaken to a place of sacred sanctuary. The harmony of the natural world is available to us in our own backyard through the powerful healing energy of traditional plant wisdom. Enter into this world of natural magic, embrace the beauty that surrounds you, and experience these incredible plants through new eyes.
www.hollywilmeth.com
8:30 AM – 5 PM @ 2505 SE 11 th Avenue, Suite 104 – in the Ford Building, enter on Division Street – Portland, OR
503.224.5925 www.pushdotstudio.com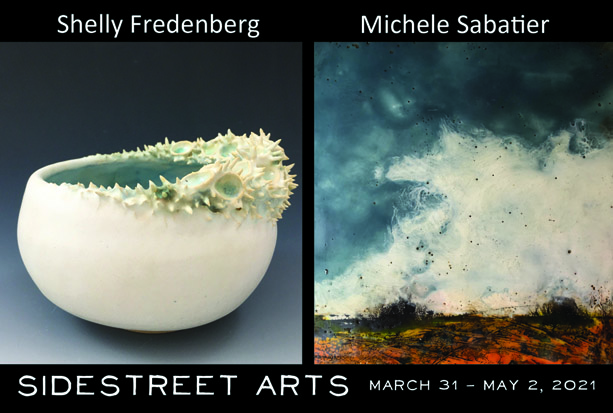 SHELLY FREDENBERG AND MICHELE SABATIER | SIDESTEET ARTS (ONLINE)
March 31* – May 2, 2021

Online Preview: Tuesday, March 30, 6-7pm
Artist Talk: Sunday, April 11, 12-1 pm
*The gallery will be open Wed, March 31, 12-4pm ​
Sidestreet Arts welcomes guest artist, Shelly Fredenberg and Sidestreet member, Michele Sabatier to our featured gallery this month. Both artists use nature in their current bodies of work, but in entirely different ways.
Shelly Fredenberg's ceramic sculpture is a tribute to nature. She explores the fullness of life through the shaping of clay. As a ceramic sculptor, Shelly is bold in her exploration of her medium, but also remains rooted in the tradition of utility and function. In clay, she shapes her vessels while holding inherent but opposing concepts in nature… fragility and strength, growth and decay, action and reaction. Her latest body of work speaks to the sea. In Tide Vessel, a smooth white circular bowl holds a teal green ocean inside. Prickly urchin-like spikes poke up along the edges of the bowl giving you the sense that you are looking down into a living tide pool. 
Artist Studio Talk
Shelly Fredenberg and Michele Sabatier will host from their studios to talk about their process. Live Q&A, Online shopping
Sun. April 11, 12-1pm PT
Meeting ID: 828 7899 2723
Passcode: gallery
Full online show at Sidestreetarts.com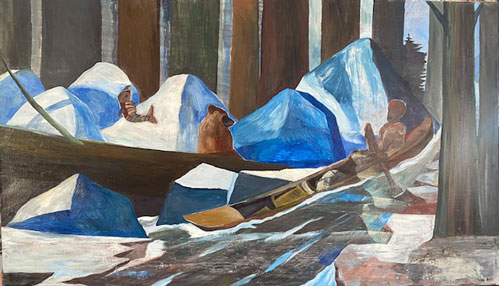 SPRING SELECTION 2021 | BUTTERS GALLERY (ONLINE)
March 10 – April 9, 2021
Favorite art and artists from Butters Gallery
Contact Us
We do our best to make the list as complete as possible, if you have an event or correction you would like to see listed please send show details to Info@FirstFridayPDX.org or use our easy online event submission form.