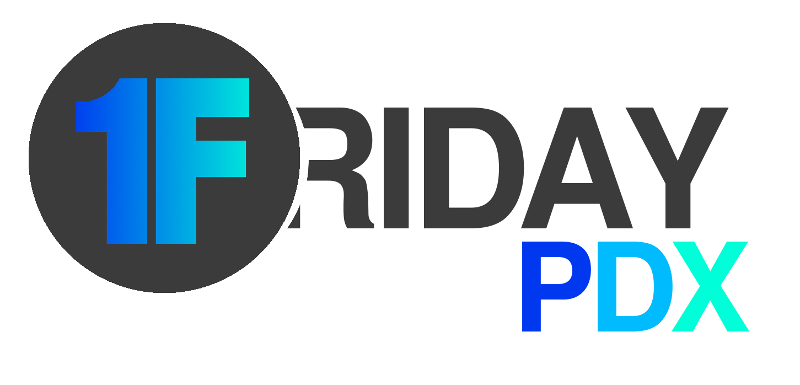 First Friday is welcoming the holiday season in with several festive group shows perfect for gift giving, and several exciting solo shows equally perfect for reflecting on the joy that is inherently present in both human creation and the natural world. Here are some Dec. openings were especially excited to see:
The Artistic and Eclectic Will Martin: Selected Works, 1957-1985 at Architectural Heritage Center
Winterfest holiday celebration and small works show at The East Creative Collective
An exhibition of hand built ceramics and illustrations by Christopher St. John. My Left, You're Right at the Gallery at the Jupiter
A Gifted Offering at Eutectic Gallery
A Very Merry Cash & Carry Show at Sidestreet Arts
The Island of Misfit Artists at Brassworks
See you on Friday!
Noah Alexander Isaac Stein
First Friday PDX Director
UPCOMING OPENINGS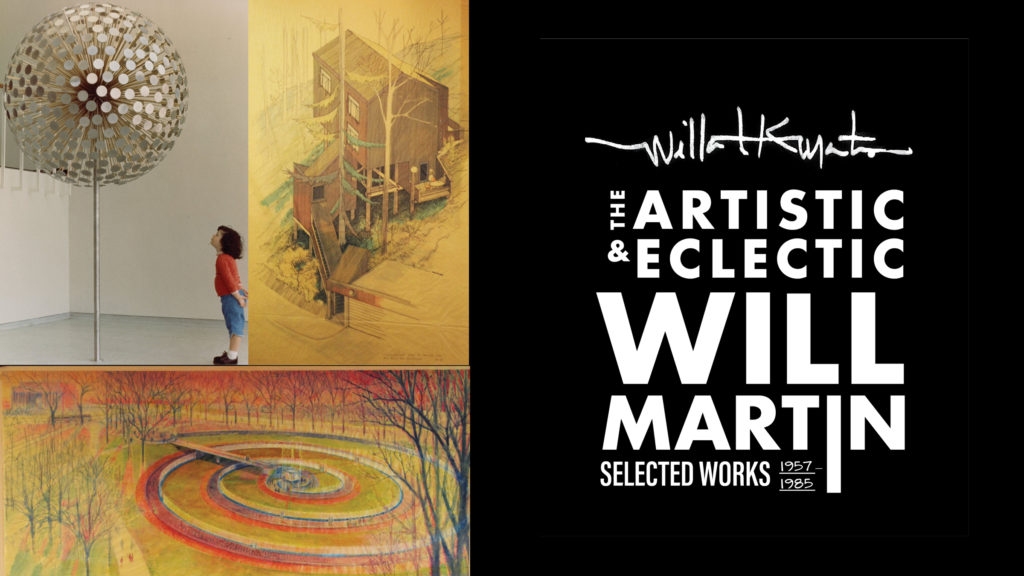 THE ARTISTIC AND ECLECTIC WILL MARTIN: SELECTED WORKS 1957 -1985
@ THE ARCHITECTURAL HERITAGE CENTER
This original exhibition about the Portland and Oregon architect Will Martin (1930-1985), best known as the lead designer of Pioneer Courthouse Square, captures the full range of Martin's creative and unconventional work as an architect, artist, and imaginative thinker. The exhibition demonstrates the vibrant fusion between art and architecture as it played out in Martin's built and unbuilt work across the eras…
6 pm – 8 pm @ 701 SE Grand Ave.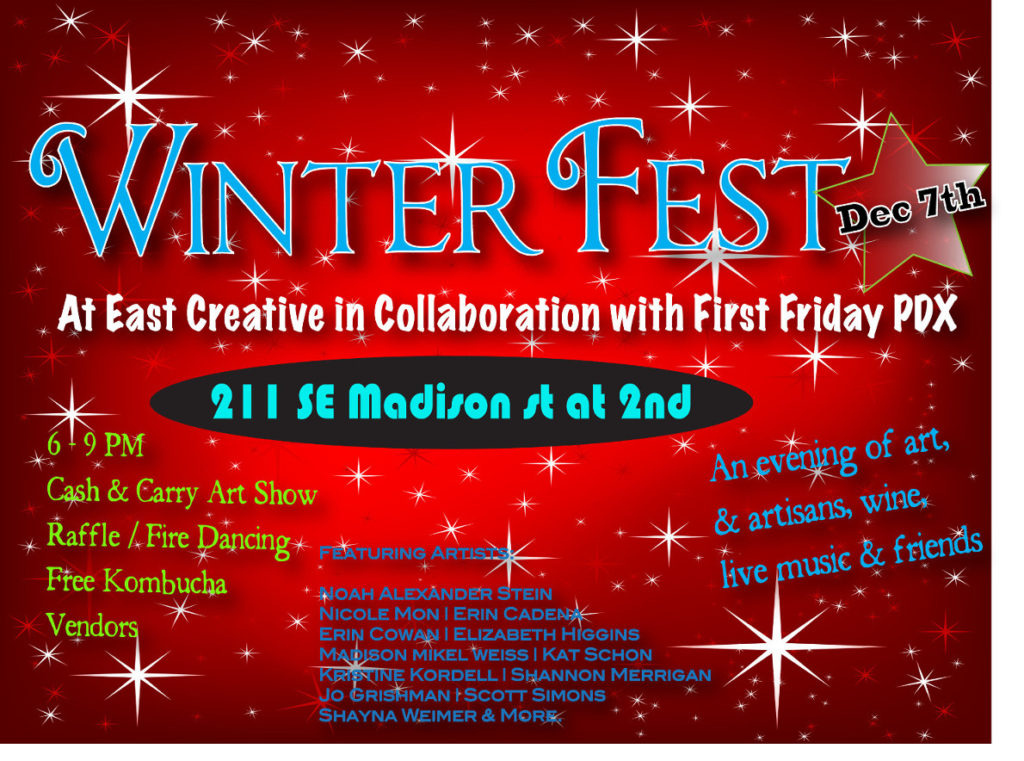 WINTERFEST @ EAST CREATIVE COLLECTIVE
This holiday celebration, art and craft show is in collaboration with First Friday PDX. Multiple artists and vendors participating. Featuring a cash and carry art show with items $100 and less, a raffle, live music, fire dancing and more. Come check out our open studios, and celebrate with us! A magical holiday evening of fun, and creativity awaits.
6 pm – 9 pm @ 211 SE Madison St.

MY LEFT, YOU'RE RIGHT @ GALLERY AT THE JUPITER
Christopher St John is an artist, illustrator, and curator living in Eugene, Oregon. His work touches on the the incredible luck we have in living on a planet with a biosphere, the joy of form, and the importance of listening.6 pm – 8 pm  @ 800 E Burnside St

A GIFTED OFFERING @ EUTECTIC GALLERY
Our end of the year review and sneak peak at what's in store for 2019. We'll also have an expanded Pot Shop and discounted treasures in The Back Room for all your gift giving needs.
6 pm – 9 pm @ 1930 NE Oregon St. (entrance on NE 20th)

A VERY MERRY CASH AND CARRY SHOW @ SIDESTREET ARTS
Sidestreet Arts is helping you with your holiday shopping. We've asked our represented artists to deck our halls with art! Come December, our featured gallery will be chock full of artworks that can be purchased on the spot. We're calling it "A Very Merry Cash & Carry Show"  And come visit our Christmas tree loaded with little artistic ornament treasures!
6 pm – 9 pm @ 140 SE 28th Ave.

ISLAND OF MISFIT ARTISTS AND BIZARRE BAZAAR @ BRASSWORKS GALLERY
The 2nd Annual Holiday Bizarre Bazaar group with exceptional and affordable art curated by Undergroundrobin!
6 pm – 10 pm @ 1127 SE 10th Ave
Contact Us
We love to promote art events involving our participating galleries and artists, please be sure to send your news and any feedback to: press@firstfridaypdx.org
General inquires: info@firstfridaypdx.org
Copyright © 2018 First Friday PDX – Portland's Eastside Artwalk, All rights reserved.