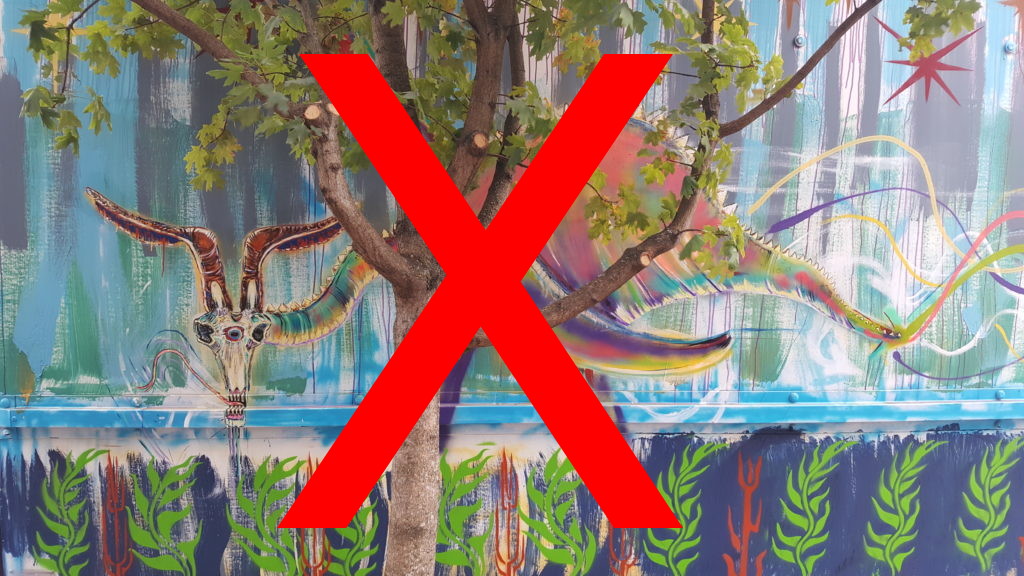 Yes, a billboard company actually sued the city of Portland back in 1998. In order to understand the law before 1998, one has to understand that in 1986, Portland exempted murals from billboard advertising restrictions. This meant that the murals were not regulated as signs and were seen as art. The reason why Clear Channel Communications (Portland's largest billboard company) sued the city was because content-based regulation of speech was unconstitutional. With this change in law, it made murals almost impossible.
Fast forward to 2004, the city's mural sign codes were being challenged by Joe Cotter and other artists. The result of this fight was the Public Art Murals Program that is administered by the Regional Arts and Culture Council. At the time, Clear Channel took the city back to court and argued that the program was unconstitutional. This unfortunately brought it back to the previous court ruling.
In 2009, the court ruled that murals exist as an art form. With a new mural policy in place all a muralist needs to do is pay $250 for a city permit or go through the RACC (Regional Arts and Culture Council), get permission from a building owner and notify the neighbors. Murals may be dropped from the sign codes, but still have regulations and have to meet certain requirements.
Work Cited:
Hu,Ev. (2009,July 16) Muralists ready to tackle the
big picture. Retrieved from
https​ ://www.oregonlive.com/portland/index.ssf/200
9/07/muralists_ready_to_tackle_the.html
Jenniges,Amy. (2005,December 29) Standing Up for Art: Mural Painter Intervenes in Clear
​ Channel Lawsuit. Retrieved from
https://www.portlandmercury.com/news/standing-up-for-art/Content?oid=35807