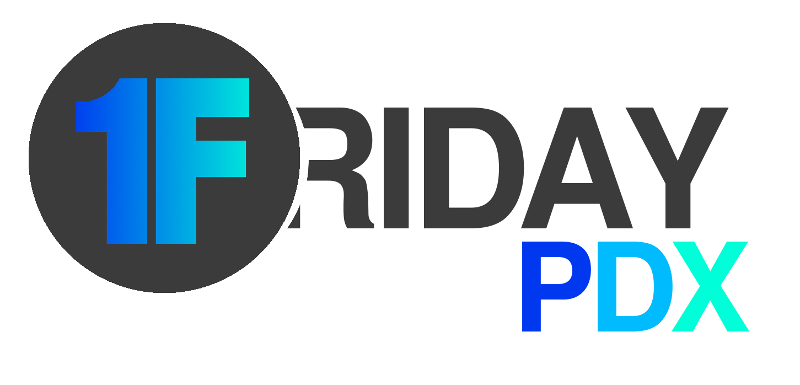 The term chiaroscuro refers to the contrast between light and darkness in a work of art. As in any duality, there exists a central oppositional principle between light and darkness that defines the spectrum, and whose interplay draws our interest and creates depth.In celebration of shows this month that highlight themes of darkness and illumination, we are excited to embrace the central characteristic of light: the revealing of information. In addition to revealing some exciting art, we will also be drawing back the curtains on one of the largest changes that has been developing behind the scenes of First Friday PDX.
FIrst Friday PDX is incorporating as a 501(c)(3) nonprofit
Illuminations at Wolff Gallery: a selection of intaglio prints and wood sculptures by Tara Murino-Brault,
Pull back the skin on the unseen with The Specral Divide by Mako Miyamoto at Stephanie Chefas Projects
Light Revealed: Artist's talk with Debra Van Tuinen at Butters Gallery
The East Creative Collective reveals a sneak peak into its new gallery and event space Frida's Den
See you tonight!
Noah Alexander Isaac Stein
First Friday PDX Co-DirectorFIRST FRIDAY PDX NEWS
FIRST FIRDAY PDX: NOT FOR PROFIT
We are excited to announce that First Friday PDX has begun the process of incorporating as a 501(c)(3) non-profit organization. By doing so we look forward to being able to better serve the art community of Portland, and expanding the ways in which we are able to support participating artists and galleries. Expect more news soon!

ILLUMINATIONS @ WOLFF GALLERY
Wolff Gallery is pleased to present Illuminations by Tara Murino-Brault, a selection of intaglio prints and wood sculptures in which the artist's unique symbolism communicates themes of cultural power and powerlessness, spiritualism, mortality, and rebirth. Murino-Brault's illustrative and layered treatment of bones, fungi, animals, hands, and religious icons brings into focus the tension between light and dark, reason and folly, and good and evil, and the interdependence of each to define the other. With these iconic etchings, Murino-Brault moves us beyond the inviting surfaces of ink and wood to illuminate profoundly personal yet accessible underlying narratives.
6 pm – 8 pm @ 2804 SE Ankeny St.

THE SPECTRAL DIVIDE @ STEPHANIE CHEFAS PROJECTS
This November, Mako Miyamoto makes his highly anticipated return to Stephanie Chefas Projects with a new collection of work entitled 'The Spectral Divide'. Inspired by the infrared light that exists just beyond the scope of one's naked eye, the show pulls back the skin on a previously unseen world. It's here in this desolate realm of infrared radiation–where colors like red and violet emanate with newfound warmth–that Miyamoto's fully-realized figures roam. As the artist brings us deeper into this seemingly alien terrain, the adjoining sensations of fear, danger, bewilderment, and curiosity remain utterly palpable. Meanwhile, the familiarity of each landscape provides a jarring reminder that this world is indeed just one step removed from our own, brushing past us like waves in the dark.
7 pm – 10 pm  @ 305 SE 3rd Ave., Ste 202

LIGHT REVEALED @ BUTTERS GALLERY
Join us for a special reception with comments by featured artist Debra Van Tuinen.  Van Tuinen's exhibit is titled "Light Revealed" and highlights her most recent body of work.
"Light Revealed" is the organic evolution of my previous work into a new flowing form. In these pieces, I have opened up my relationship with paint and canvas, allowing myself a greater freedom to explore the movement and the sensual aspects of my work.
6 pm – 8 pm @ 3225 NE 65th Ave.
Artist's talk at 6:30 pm

SNEAK PEAK OF FRIDA'S DEN @ EAST CREATIVE
East Creative is excited to offer a preview of our new event and gallery space Frida's Den. Featuring live music, art, craft vendors and open studios, see the future of East Creative. Free kombucha too! Join us and come meet the artists of East Creative. Start your holiday shopping early with our 12 x 12 and under show, all art under $100! .
6 pm – 9 pm @ 211 SE Madison St.