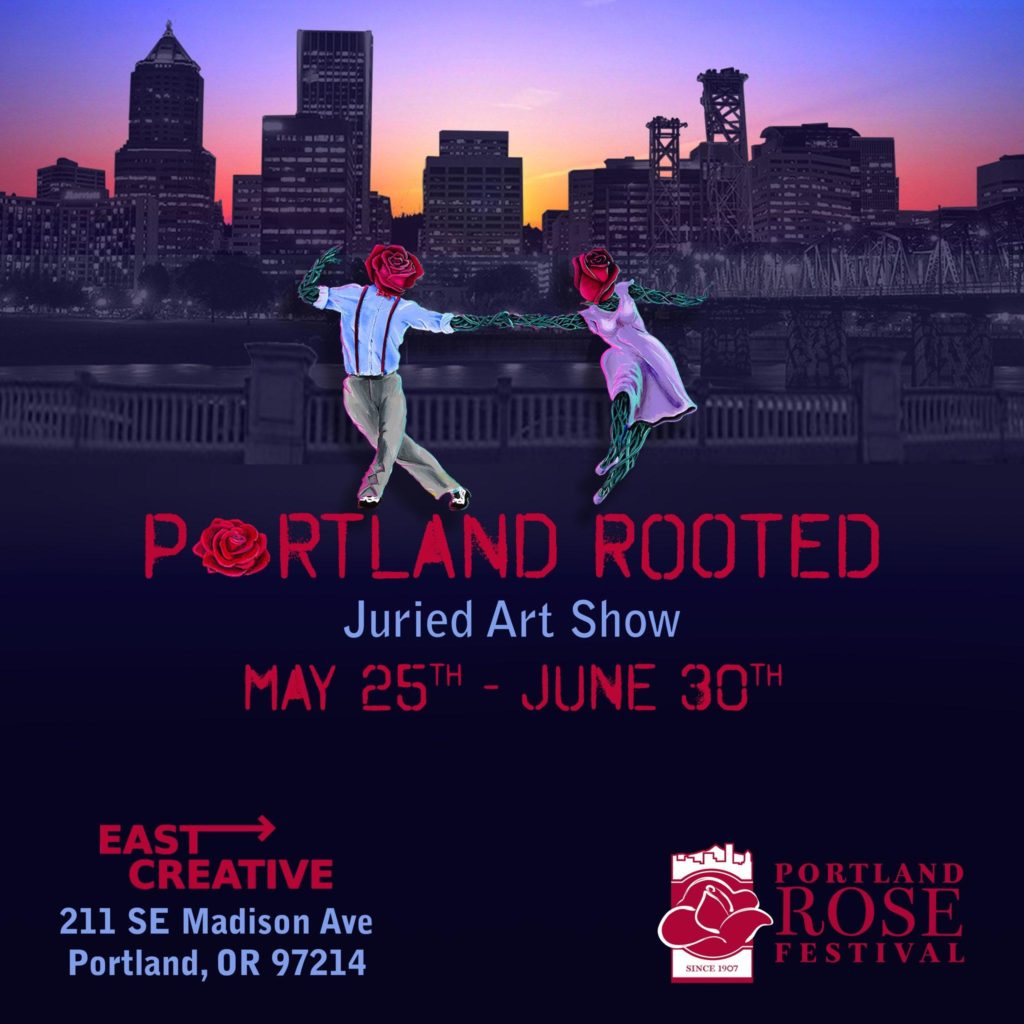 East Creative in conjunction with The City of Portland's Rose Festival will be holding a Juried Art Exhibit.
We are currently taking electronic submissions. The theme is "Rose", actual or abstract, Portland themes welcomed.
Please see details below:
1. Electronic Submission Deadline May 13th at Midnight. Submissions are FREE. You will be notified by email if selected.
2. This show will be juried. Once selected, the drop off date at East Creative will be May 20th and 21st
3. Cost for selected pieces will be 25 for up to 2 pieces and $35 for up to 3 pieces.
East Creative will be curating and taking 10% of any sales.
4. The Show Opens May 25th, at East Creative 211 SE Madison 97214
5. Artist Reception June 1st from 6-9pm.
6. The show closes June 29th by 2pm.
7. Pick up of remaining pieces will be July 8th and July 9th.
Requirements for hanging:
No 2d pieces should be over 30″ x 30″. 3D pieces taken on a case by case basis.
All pieces should be wired and ready to hang with Artist Information card taped to back.
Artist card should have name of Artist, Title, Size, Medium, and Price.
East Creative has the right to Jury this show and all works should be family friendly.
[contact-form-7 404 "Not Found"]