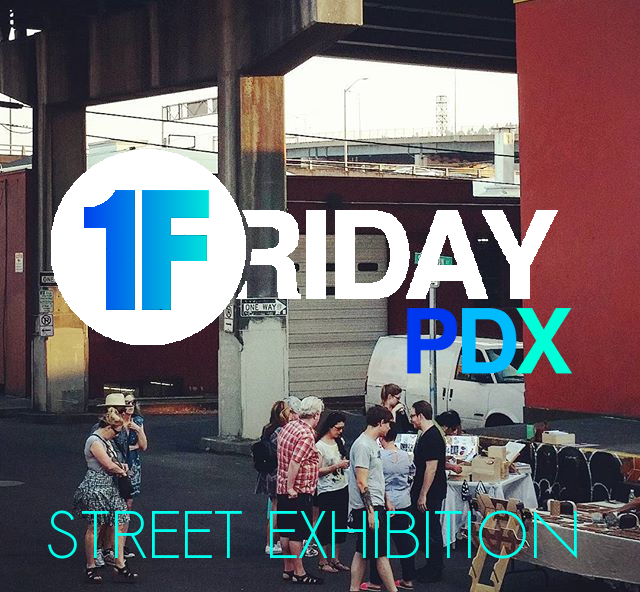 The First Friday Art Party takes place from June to September along SE Madison, between 2nd and 3rd Ave, outside the East Creative building. Open to all local artists and performers, the street exhibition provides visitors and patrons access to independent Portland artists interested in showcasing their creative output.
Vendor Details
Participation in the First Friday Art Party is free, however artists are required to register and submit samples of their work.
Participating artists and performers will receive a 10′ x 10′ space.
Participants are responsible for providing their own tables, hanging equipment, and any additional lighting or tents.
While the bridge provides some shelter from the elements, some artists may wish to provide additional cover for their work during inclement weather.
First Friday PDX values inclusion and diversity, we do not tolerate any discriminatory language or behavior.
How to Apply
Fill out and submit the form below along with 3 images of your art, a description or video of your performance or music, and any other information that will help us understand your work.
Wait for a conformation email from the First Friday team.
Arrive with enough time to set up and be ready to go by 6:00 PM on First Friday!
[contact-form-7 404 "Not Found"]