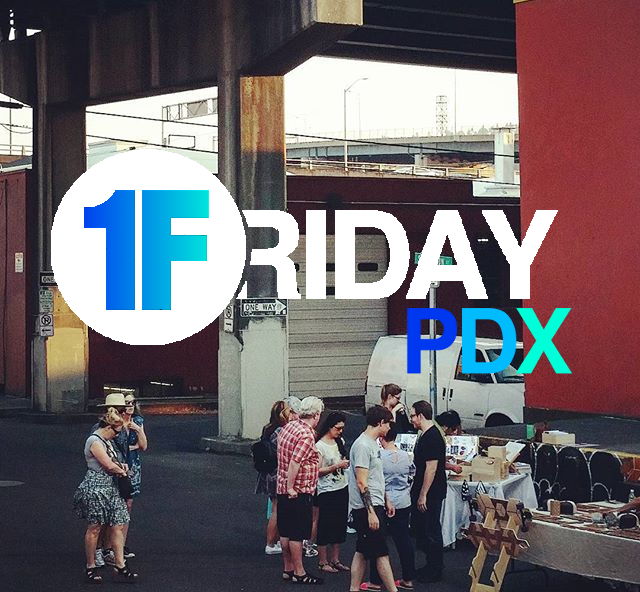 The First Friday Street Exhibition takes place from May to October along SE Madison, between 2nd and 3rd Ave, outside the East Creative building. Open to all local artists and vendors, the street exhibition provides visitors and patrons access to independent Portland artists interested in showcasing their work.
Vendor Details
Vendor fees are $35.00 per month, or $105.00  for the season (paid in advance).
Participating artists and vendors will receive a 10′ x 10′ space below the Hawthorne bridge
Participants are responsible for providing their own tables, hanging equipment, and any additional lighting or tents
While the bridge provides some shelter from the elements, some artists may wish to provide additional cover for their work during inclement weather.
Similarly, while we provide string lighting above vendors, artists may wish to bring additional illumination, especially during later months
Electricity for lighting will be provided free of charge
Apply below by submitting three images of your work, or email Info@FirstFridayPDX.org for more information.
Although we are always open to new mediums, examples of previously accepted work includes: ceramics, collage, digital art, drawing, jewelry, painting, photography, print work, sculpture, and textile.
While the majority of applicants are accepted, in the case you are not accepted any collected fees will be reimbursed.
*Please note payment and image samples are collected separately*